2013 Billboard Music Award Nominees: Taylor Swift, Maroon 5 + More Earn Nods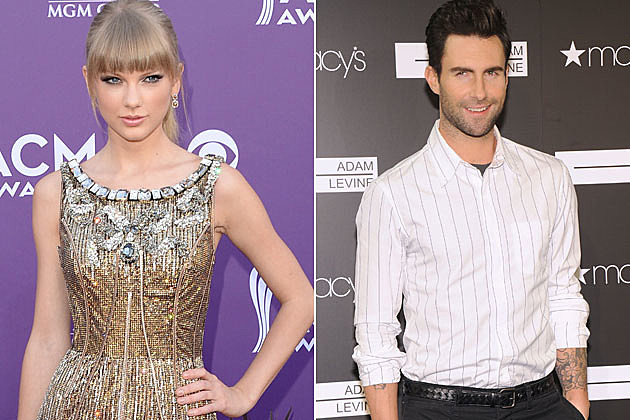 Congrats to Taylor Swift and Maroon 5! They, along with fun., are leading the pack of 2013 Billboard Music Award nominees with 11 nods a piece!
Taylor is up for awards in major categories like Top Artist, Top Billboard 200 Album, Top Female Artist and Top Digital Songs! Maroon 5 is also competing for the Top Artist and Top Digital Songs titles along with Top Hot 100 Song (for both 'Payphone' and 'One More Night) and Top Duo/Group.
Having two of the five nominations for Top Hot 100 Song will surely help their chances, just as it will for One Direction, whose albums 'Take Me Home' and 'Up All Night' will compete with each other in the Top Billboard 200 Album category. The 1D boys were also nominated for Top Artist and Top New Artist. We bet they'll take the latter home for sure!
Showing no signs of slowing down, Rihanna has notched 10 nominations in this year's batch including Top Artist and Top Female Artist.
If the nominees themselves haven't convinced you to watch already, the performance lineup proves to put the show over the top! Taylor Swift, Bruno Mars, Justin Bieber, Miguel and, most importantly, Prince, will all take the stage at the 2013 celebrations.
2013 Billboard Music Award Nominations:
Top Artist
Justin Bieber
Maroon 5
One Direction
Rihanna
Taylor Swift
Top Hot 100 Song
Fun., 'Some Nights'
Gotye, 'Somebody That I Used To Know' feat. Kimbra
Carly Rae Jepsen, 'Call Me Maybe'
Maroon 5, 'One More Night'
Maroon 5, 'Payphone' feat. Wiz Khalifa
Top Billboard 200 Album
Adele, '21′
Mumford and Sons, 'Babel'
One Direction, 'Take Me Home'
One Direction, 'Up All Night'
Taylor Swift, 'Red'
Top Duo /Group
Coldplay
fun.
Maroon 5
Mumford and Sons
One Direction
Top New Artist
Gotye
Carly Rae Jepsen
The Lumineers
One Direction
PSY
Top Touring Artist
Coldplay
Lady GaGa
Madonna
Bruce Springsteen
Roger Waters
Top Male Artist
Jason Aldean
Justin Bieber
Drake
Flo Rida
Bruno Mars
Top Female Artist
Adele
Carly Rae Jepsen
Nicki Minaj
Rihanna
Taylor Swift
Top Digital Songs Artist
Flo Rida
Fun.
Carly Rae Jepsen
Maroon 5
Taylor Swift
Next: Check Out Taylor Swift and Adam Levine's Prom Pics!
Watch the Taylor Swift '22′ Video Source:
2013 Billboard Music Award Nominees: Taylor Swift, Maroon 5 + More Earn Nods