Kanye West + Kim Kardashian Urge Fans to Donate to Charity in Lieu of Baby Gifts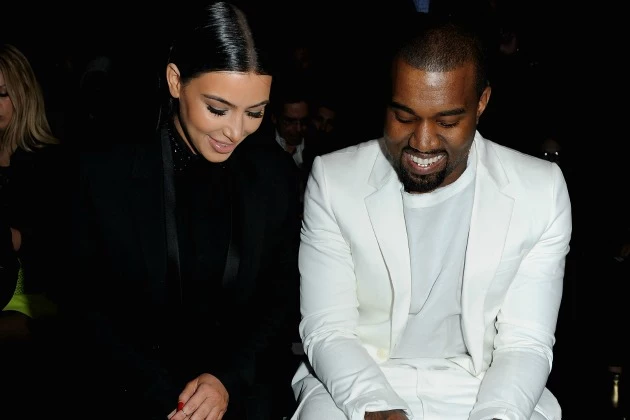 Have you been trying to figure out what to get Kanye West and Kim Kardashian in celebration of their baby's birth? Good news: your search is over.
According to TMZ, the pending parents have waved off gifts from friends, family, and fans — and not just because they're both so incredibly well-off that the idea of getting them anything is really kind of absurd. In fact, they're using their bundle of joy as a sort of fundraiser for other kids — specifically, patients at the Lurie Children's Hospital of Chicago, where the superstar duo has asked donations to be sent in lieu of gifts.
This might be a bit of a bummer if you've already bought a baby monitor or giant stuffed animal for the little one's nursery, but it could be a much-needed windfall for a lot of people who really need it.
Naturally, the hospital is excited about Kim and Kanye's decision. "Ann & Robert H. Lurie Children's Hospital of Chicago would like to extend its sincerest gratitude to Kim Kardashian and Kanye West for their thoughtfulness and support of the hospital," a representative told TMZ, adding that "Funds donated on behalf of Kardashian and West will be directed to the Neonatal Intensive Care Unit Fund which will help care for the most critically ill babies and their families."

Source:
Kanye West + Kim Kardashian Urge Fans to Donate to Charity in Lieu of Baby Gifts