Shakira Clears Up "Territorial" Boyfriend Comments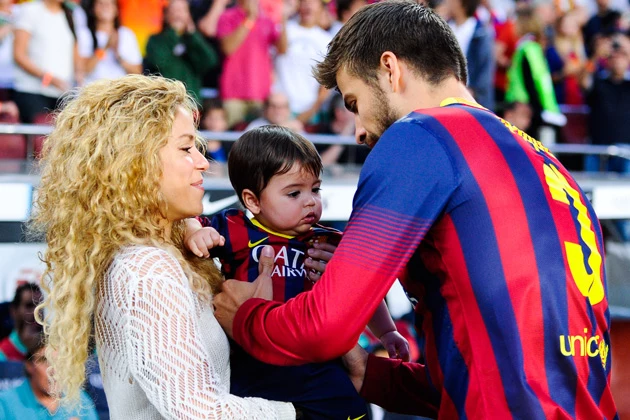 Shakira has taken to Facebook to clear up her previous comments claiming that her boyfriend, international soccer star Gerard Pique, is "territorial."
In an interview with Billboard in early March, Shakira was quoted as saying, "He's very territorial, and since he no longer lets me do videos with men, well, I have to do them with women."
She hinted that her collaboration with Rihanna on 'Can't Remember to Forget You' was a result of not being able to work with men. "It's more than implied in our relationship that I can't do videos like I used to. It's out of the question – which I like, by the way. I like that he protects his turf and he values me, in a way that the only person that he would ever let graze my thigh would be Rihanna."
Following the backlash, the 37-year-old Colombian native addressed the article on her Facebook page to clear up what she meant.
Hey guys – I recently said in some interviews that my man could be territorial. For the record, I was being humorous and now I see that some press took it very literally! The reality is that we have a beautiful relationship of mutual trust, and jealousy has never been an issue on either side. Next time I promise, I'll be more careful when attempting to use my sense of humor, as clearly it can be easily misinterpreted!
So there you have it, fans. No jealousy here!

Source:
Shakira Clears Up "Territorial" Boyfriend Comments