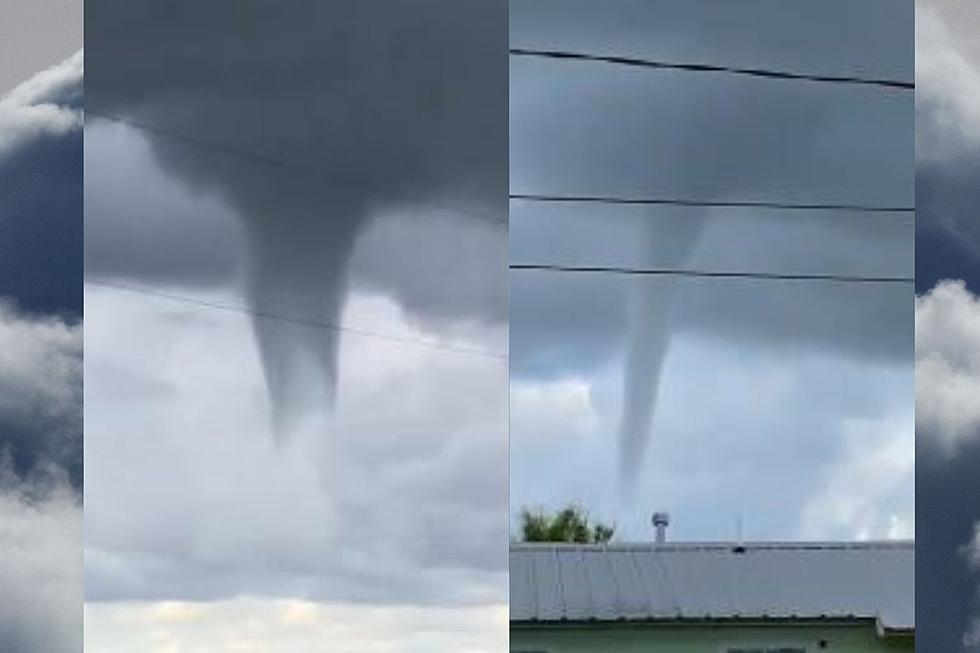 A Wild Weather Saturday in The Crossroads
Embed from The Victoria Advocate Facebook
Not only has it been raining more than usual, during the last week the rain has turned into some pretty powerful storms.  At around 1 o'clock on Saturday afternoon, a TV alert went off. A Tornado Warning is in effect for Victoria County.  For those of you that don't know a Tornado Warning means business. This means that a tornado has been confirmed and indicated by radar and then pictures of funnel clouds started to circulate on social media. SEE VIDEO BELOW
If that wasn't enough a very severe thunderstorm came through the area around 6:30 with very gusty winds and very heavy rainfall around the area. Uprooted trees downed power lines, and power outages were reported around the County.  So far during the first 7 days of June, there has been 3.52 inches of rain. The normal average rainfall for June is 4.46 inches.  I know this total is just reported at the airport. However, I know we have had many areas in the Crossroads that have measured way more precipitation. Let us know how much rain you have gotten over the past week and what neck of the woods you are in the Facebook comments of this post.
It looks like the heat is the next thing on our list for the weather in the Crossroads. Currently, the forecast has highs in the lower 90's for the next week, but here is the kicker. The heat index is forecast 105-109 early this week.
The Guadalupe River is remains elevated at this time at 27.41 feet which is still causing moderate flooding along the river. The river level will steadily fall this week to below 12 feet on Friday. THIS IS SOUTH TEXAS WEATHER! Stay informed and get prepared for Hurricane season.
Hurricane Preparedness
KEEP READING: Get answers to 51 of the most frequently asked weather questions...