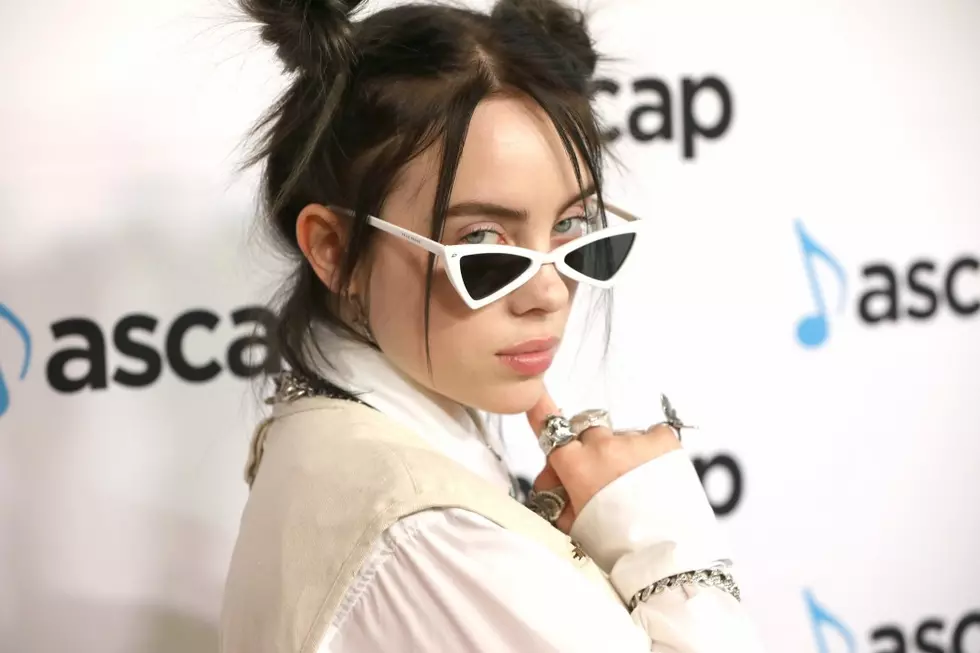 Billie Eilish Stars in Genderless New Fashion Campaign: Photos
Ari Perilstein, Getty Images for ASCAP
Billie Eilish stars in a new genderless fashion campaign for MCM, in which she appears as one of two artists featured in the brand's 2019 Autumn/Winter campaign.
In campaign photos released by MCM, Eilish and other featured artist Childish Major pose in new attire and accessories from the brand. The pair share the same wardrobe and style each piece in their own unique way. In photos that show off each item's functionality, her cross-body purse becomes his belt bag and her parka becomes his tech vest all within a few zips.
"I love to glorify the things that make people uncomfortable," Eilish said in a press release about the campaign. "We're so used to one way of living that we think other peoples' lifestyles are wrong—sometimes automatically, without even thinking. I want to mess with what people are used to. I want to be that other."
Aside from her music, Eilish is known for her thought-provoking fashion choices and style in general. Eilish previously revealed that she wears baggier clothes so that people don't judge her body or body shame her.
"I mean that's why I wear big, baggy clothes," she explained. "Nobody can have an opinion because they haven't seen what's underneath .. Nobody can be like, 'Oh, she's slim-thick, she's not slim-thick, she's got a flat ass, she's got a fat ass.' No one can say any of that because they don't know."
See photos of Billie Eilish in MCM's A/W 2019 campaign, below.