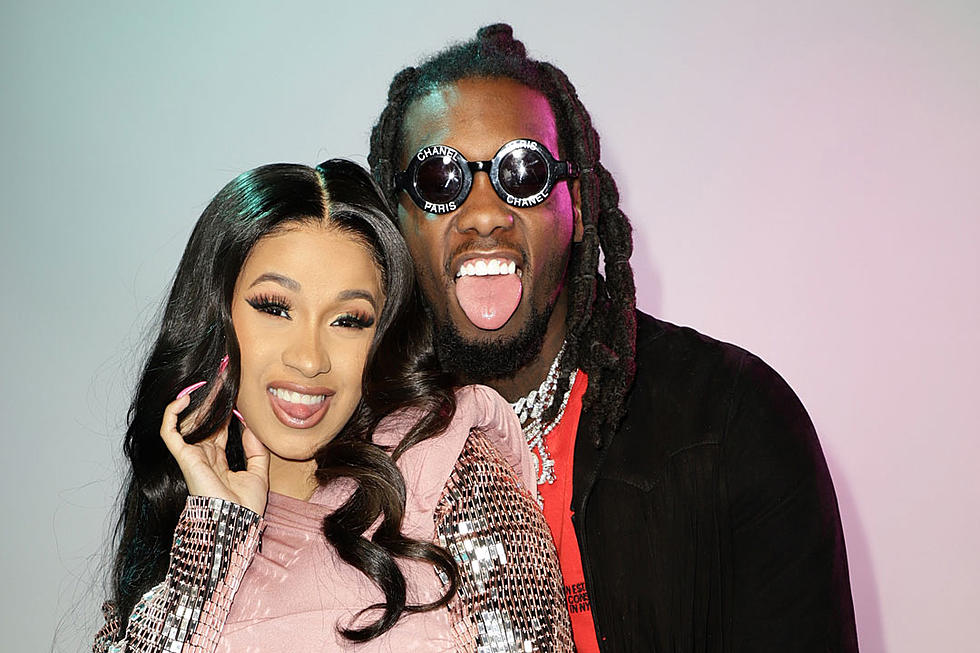 Cardi B and Offset Get Back Together: Report
John Parra / Telemundo / NBCU Photo Bank, Getty Images
UPDATE: In a now-deleted tweet, Cardi B disputed elements of TMZ's story about her getting back together with Offset. She didn't say whether the celebrity news outlet is incorrect about her being back with Offset, but she did say, "I haven't even been to ATL since Christmas."
See a screenshot of Cardi's response to the site's report below.
Sources close to the couple claim that Offset has changed his phone number so it's harder for women to contact him. The new number is only for Cardi and business contacts. Offset has also implemented a strict "no groupie" rule, which will go into effect during Super Bowl weekend in Atlanta. The Quality Control artist reportedly isn't allowing any female fans near him during any of his appearances in Atlanta and beyond.
After she announced the end of their relationship, Cardi and Offset reunited in Puerto Rico a few days before Christmas last month. Cardi later called out a jet ski rental company employee for leaking photos of them on jet skis during their secret reunion.
See Cardi B's Different Looks