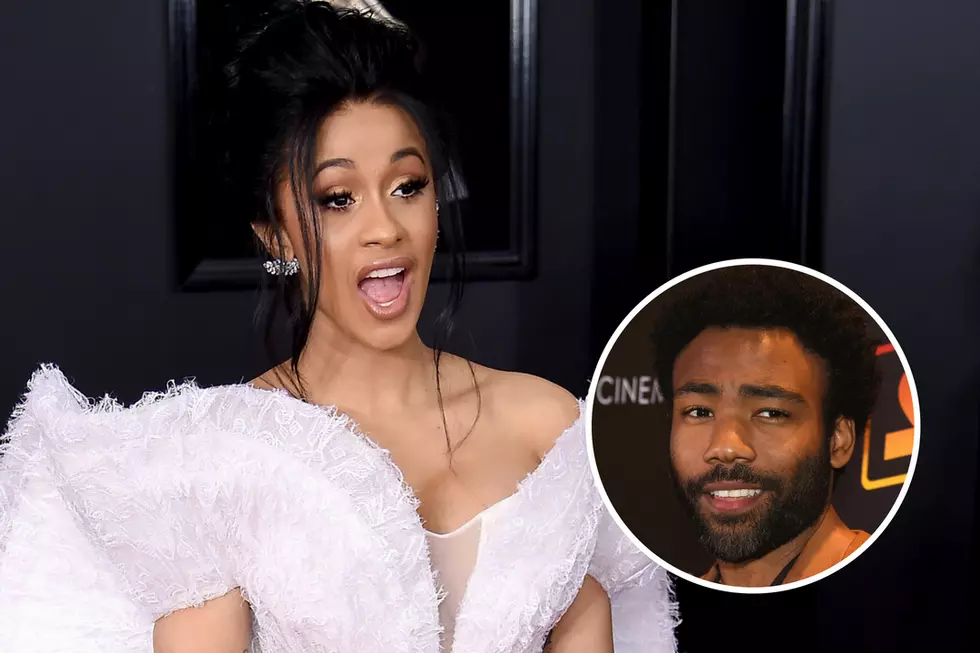 Cardi B Just Realized Donald Glover + Childish Gambino Are the Same Person
Dimitrios Kambouris, Getty Images / Jamie McCarthy,Getty Images
For someone personally familiar with the concept of a stage name, Cardi B is surprisingly confused about Donald Glover — a man who has been famous for quite some time now yet she only just discovered is, yes, the same person as his rap persona Childish Gambino.
In a since-deleted tweet that began making the rounds over the weekend, the Invasion of Privacy performer apparently wrote, "It's amazing that Childish Gambino and Donald Glover look so much alike. I think they secretly the same person !! So dope !!"
However, as the internet got wind of her misapprehension and weighed in to correct her, she quickly began to realize her mistake. "Wait I'm confuse now ?!" she tweeted a few minutes later, deleting her previous remark.
If it's any consolation, though, followers soon pointed out that she's far from the first to make this error.
"I'm at work minding my business & my coworker asks me if I know Donald Glover. I said yes & he proceeds to ask doesn't he look like Childish Gambino. I thought he was kidding, but he really didn't know they were the same person lmao," shared one fan.
Referencing Glover's role as Lando Calrissian in Solo: A Star Wars Story, another user wrote: "The movie hasn't started yet but there's no way any part of Solo is going to be better than the guy LOSING HIS MIND outside the theater realizing Childish Gambino and Donald Glover are the same person."
Celebrity Yearbook Photos