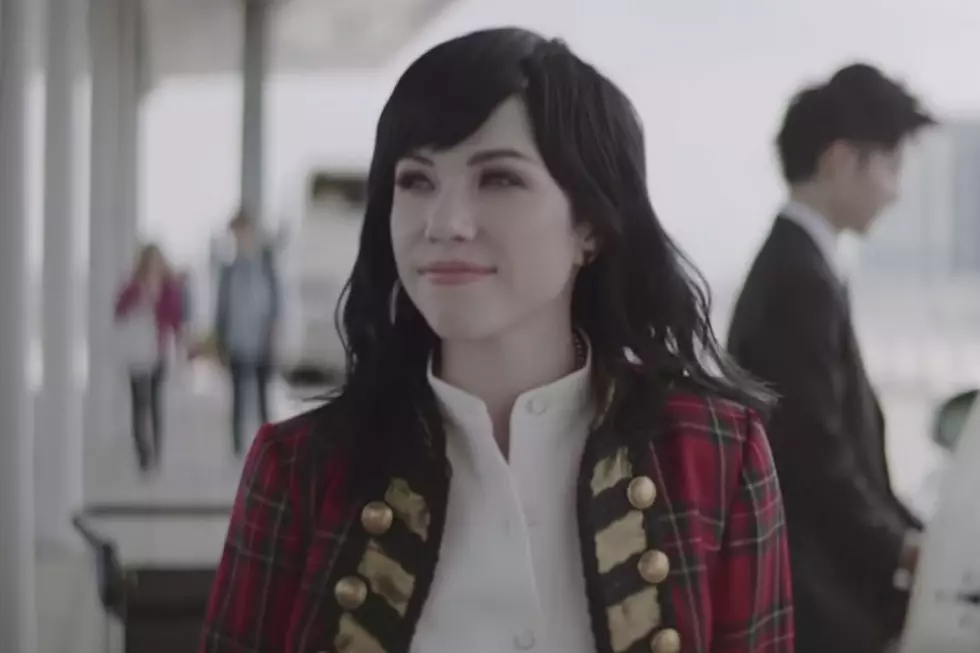 Carly Rae Jepsen Plays Cupid in a Japanese Shampoo Commercial
YouTube
Carly Rae Jepsen stars in a new Japanese shampoo commercial for the brand Moist Diane, soundtracked by her 2015 single "I Really Like You". And despite its lack of Tom Hanks, it's as delightful and charming as the song's original music video.
Acting as a modern-day cupid, Carly spots a sad woman seated on a bus. Why the long face? Carly appears to wonder — before instantly knowing why, without any onscreen context. The pop star runs to said woman's immediate aid and pulls her off at the next stop, just before the bus leaves the airport and ruins her life forever.
The two make a run for it as a flash mob appears behind them (Carly, queen of spontaneous fun, is always surrounded by flash mobs). Everyone crowds around the Sad Woman as Carly gently nudges her toward an airport gate where her obvious love interest is preparing to board, reminding her "You need to tell him something."
That something appears to be an admission of sorts — a proclamation meaning something like "I've loved you forever!" — and after a brief moment of heart-stopping silence, he responds with a kiss. The entire airport erupts in celebration as the newly minted couple levitates toward the ceiling together, so light and limitless is their love!
It remains unclear how this particular visual relates back to Moist Diane, the shampoo company that paid for this promo commercial. But who cares? It's peppy and upbeat and charming, all qualities Carly Rae exhibits in droves.
Check out Carly Rae Jepsen's ad for Japan's Moist Diane shampoo above, and prepare to be delighted.
15 Weird Celebrity Endorsements