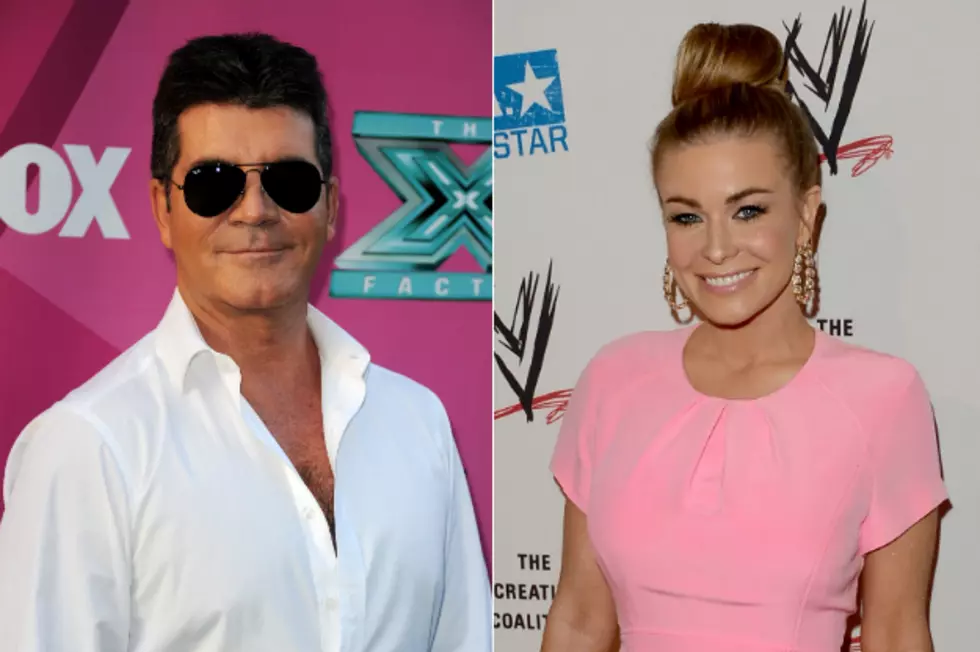 Carmen Electra Auditions For a Spot as Simon Cowell's Girlfriend
Kevin Winter/Jason Merritt, Getty Images
Word on the street is that Carmen Electra (yeah, she's still around) and snipey 'X Factor' judge Simon Cowell just might be a thing. Paparazzi caught them out on a dinner date Saturday night, and now we can't stop wondering how Cowell rated her try-out.
The rumors started earlier this year when Carmen joined Simon as a guest judge on 'Britain's Got Talent,' and it looks like the fire got some fuel this weekend when they were spotted holding hands after leaving West Hollywood restaurant Cecconi's.
The hand-holding is a good sign, but knowing Cowell's cantankerous nature and penchant for harsh critiques, we're imagining something like this went down in the car:
"That dinner was hideous. Just awful."
"Whoever taught you to have dinner should be shot."
"The only thing worse than you chewing with your mouth open was you talking with your mouth open."
"The UN should pay you not to eat in front of anyone ever again."
"Please stop eating. Please. Stop."
Whatever criticism he had for her, we're sure she can take it. After all, this is a chick who was once married to Dennis Rodman and Dave Navarro -- so she's clearly a pretty tough broad.