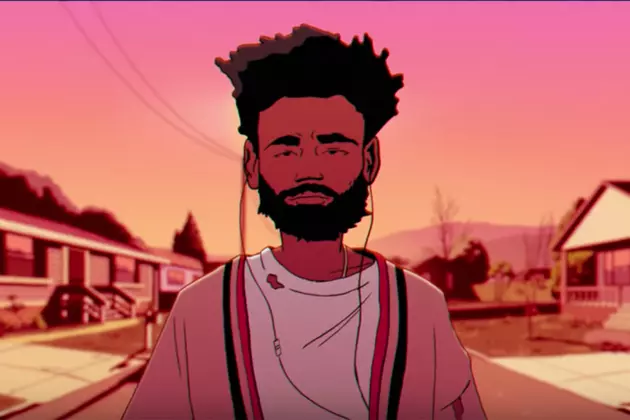 Childish Gambino Animates Drake, Rihanna, Kanye West and More in 'Feels Like Summer' (VIDEO)
YouTube
We've just kicked off September and fall is just around the corner. But Childish Gambino wants to keep us in that previous season's mindset with his latest visual, "Feels Like Summer."
While it might look like a simple animated video, you'll quickly start to see some familiar faces. Directed by Donald Glover (aka Childish Gambino), Ivan Dixon and Greg Sharp, the chilled out clip takes us down a suburban street where all his neighbors are some of the biggest and brightest names in hip-hop and R&B including Drake, Rihanna and Kanye West.
From Nicki Minaj and Travis Scott playing with blocks to SZA and Janelle Monae skateboarding down the street, there are a lot of special moments in this video. Childish tosses in some impactful images, too. Beyonce shows up wearing a shirt honoring the late rapper Fredo Santana. Then there's former First Lady Michelle Obama, who is comforting a tearful Kanye who's wearing a "Make America Great Again" red cap. Whitney Houston and Michael Jackson (during his Jackson 5 days) also make cameos.
There are so many (animated) special guests that appear in "Feels Like Summer." So you'll need to watch this one a few times to catch them all.
Aside from the great video release, Childish Gambino will be kicking off his North American tour in his hometown, Atlanta, on September 6. Rae Sremmurd will also be joining the rapper on this leg of the tour.