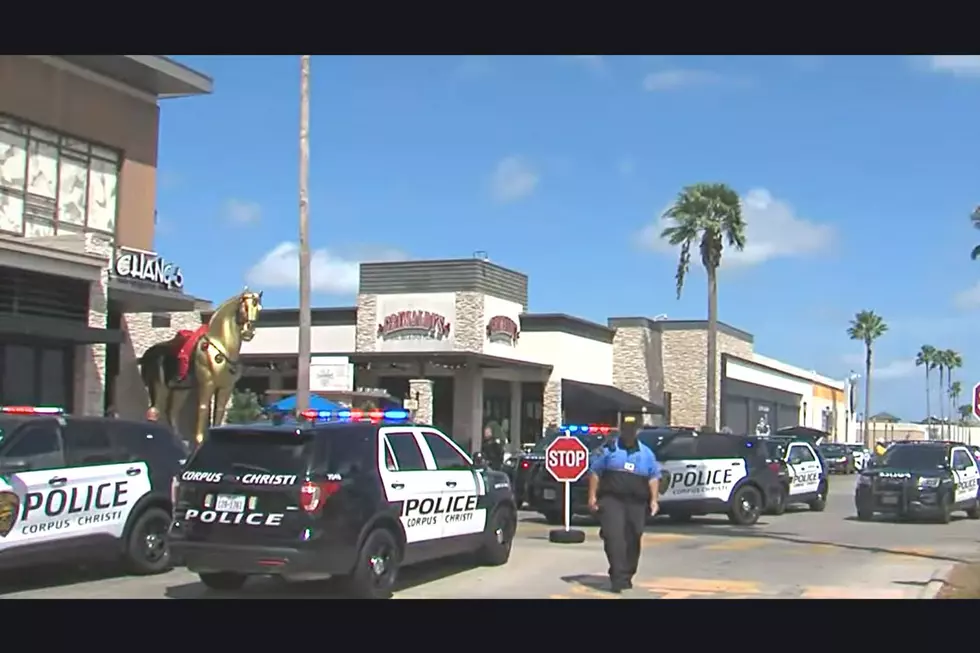 Suspect Flees the Area After a Shooting at Corpus Christi Mall
KRIS 6 NEWS Youtube
UNKNOWN SITUATION NEARBY
Monday afternoon people were walking around La Palmera Mall in Corpus Christi without any idea about the violence that was happening just feet away.
Those who pulled into the mall that afternoon were met with a congested area full of backed-up traffic. Police cars surrounded the front entrance as bystanders stood around concerned and confused.
POLICE RESPONDING TO A CALL
Around 3:30 pm, Corpus Christi police rushed to the mall in response to a call regarding a shooting. Moments later, law enforcement pulled up to the entrance of the mall near P.F. Chang.
CLEARING THE AIR
Immediately, the Corpus Christi Police issued a statement regarding the incident stating there was "no active shooter" and the situation was " an isolated incident."
A FIGHT QUICKLY ESCALATED
Just moments before police arrived, two employees at P.F. Chang got into an argument. Things quickly escalated between the two, and one of the employees hastily pulled out a gun and shot the other employee.
Police say "That suspect then fled the scene and the victim was then transported to a local hospital for treatment for gunshot wounds to the lower extremity and are in serious condition."
THE SUSPECT WAS LOCATED AND ARRESTED
Police quickly began searching for the suspect that fled from the restaurant. Around 4:20 pm, the suspect was located and an arrest was made without incident.
The victim of the shooting is expected to recover.
---
If you think that's bad, here are some of Texas' most dangerous and deranged criminals who killed in the name of love.
7 Cold Blooded Murderers Who Killed in the Name of Love
Top Ten Most Dangerous Cities in Texas