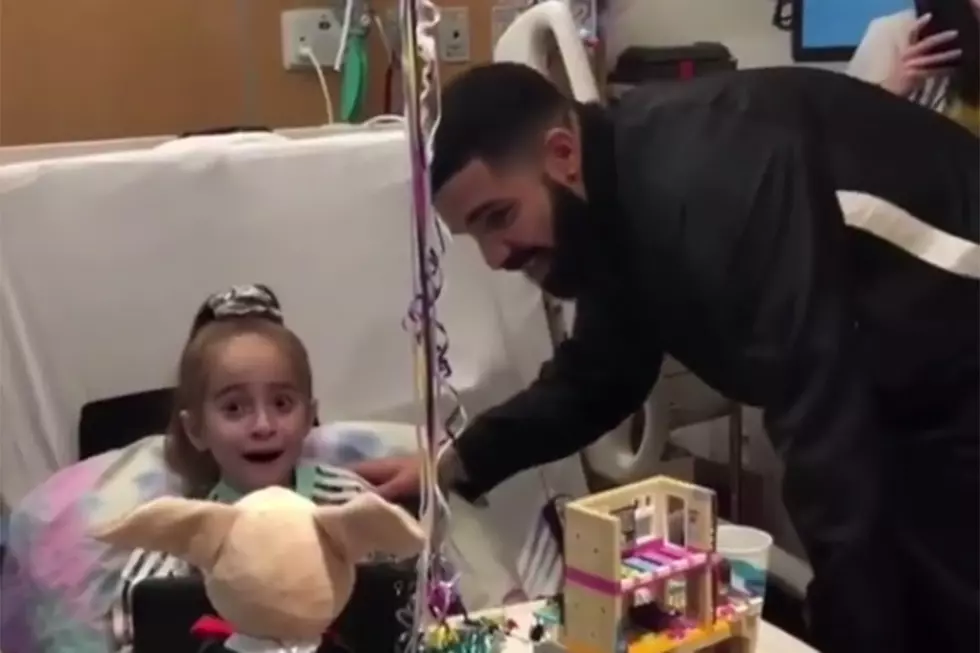 Drake Congratulates 11-Year-Old Heart Patient on Getting a New Heart
@honeygerman via Instagram
In a video posted on Instagram, Sanchez is elated after finding out she will be getting a new heart. The 11-year-old called getting a new heart her second wish after meeting Drake. Although the Scorpion rapper hasn't paid her a second visit, he did send a shoutout on IG, writing, "YESSSSSSSS!!!!!!!!!! My love so happy for you."
During his visit to Lurie Children's Hospital on Aug. 18, Drake snapped a few pictures with Sanchez and discussed their love for owls and basketball. "Me and my love Sofia talking about Bieber and Owls and Basketball💙💙💙," the "Nonstop" artist wrote on Instagram. He also gifted the young fan with a black Scorpion hat and shared a photo of her sporting the cap.
According to the streaming service, during that time, the 40, TrapMoneyBenny and BlaqNmilD-produced track was streamed more than 393 million times—100 million more times than the second most streamed song during that period, Maroon 5's "Girls Like You" featuring Cardi B.
Check out Drake's Instagram comment below.
See Photos of Drake's Different Looks Over the Years