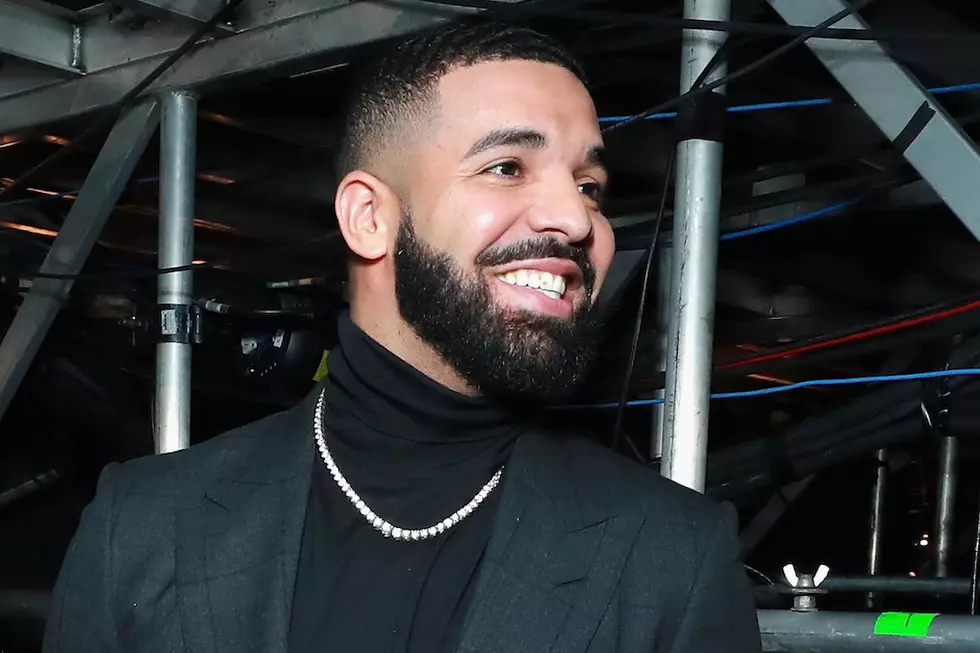 Drake Is Officially Going Into the Weed Business
Rich Fury, Getty Images
It looks like Drake's getting into the weed industry.
On Monday (Nov. 5), the OVO Sounds founder used his Instagram account to promote his new company More Life Growth Company, which appears to be named after his 2017 project More Life. Drake's company Dream Crew IP filed trademark applications in Canada and the U.S. last month.
According to the docs, the company will focus on providing "cannabis products and herbs, medicinal herb extracts, herbal tea, rolling papers, dried plants as well as other merch and apparel."
In a video he posted to his IG account, Drizzy, who recently toured overseas, teases the company. The brief clip features a scene of a biodome in a snowstorm with the company's logo spinning around in the middle. There's no other information provided in the video or the caption except for the social handle for Drake's new imprint. The handle, @morelife, is currently a private account with no other information.
The 6ix God's also apparently been sending gifts to promote the new venture. According to an Instagram post from Canadian TV news anchor Dina Pugliese-Mirkovich, the rapper and entrepreneur has been sending care packages to unsuspecting people to bring More Life Growth Company to their attention.
"That one time when @champagnepapi sent me flowers," Pugliese-Mirkovich wrote in her caption. "Ok....so his team is out and about spreading all kinds of positive vibes with flowers to unsuspecting peeps today...but still. Lol! He's launching a new business venture this Thursday!! Check out @morelife to be in the know. #Drake #MoreLife #AnyGuesses #SurrealTuesday #DrakeFanFromTheJump #BeautifulSurpriseBouquet #WhatIsDrizzyUpToNow."
Watch the teaser for Drake's cannabis company below.
See 26 Rappers Who've Turned Their Love for Weed Into a Business