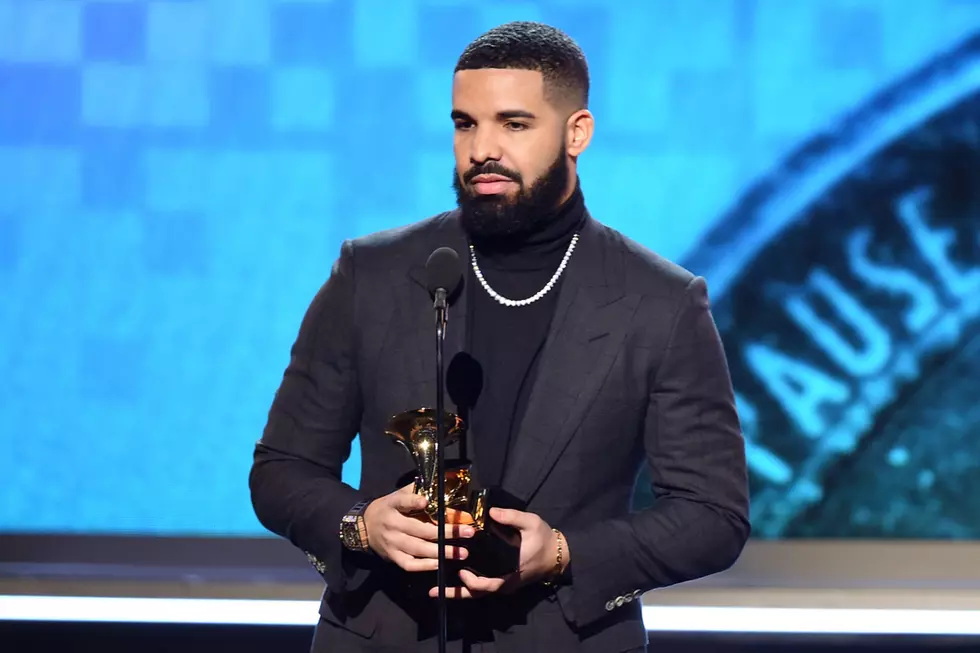 Drake Gets Cut Off During Grammys Acceptance Speech
Kevin Winter, Getty Images
Drake was in the middle of what some people might call an inspirational acceptance speech at the 2019 Grammy Awards Sunday night (Feb. 10) when he was abruptly cut off. It's a moment people have been talking a lot about since it happened.
Drizzy's acceptance speech came after he made a surprise appearance onstage at this year's iteration of the typically star-studded awards show. He'd just won the award for Best Rap Song ("God's Plan") when he began speaking on why the gramophone didn't actually signify that much.
"I want to take this opportunity while I'm up here to just talk to all the kids that are watching this, aspiring to do music," Drake began in the speech. "All my peers that make music from their heart that do things pure and tell the truth, I wanna let you know we're playing in an opinion-based sport not a factual-based sport. So it's not the NBA where at the end of the year you're holding a trophy because you made the right decisions or won the games."
Drake didn't get too much further into his speech before he was cut off and viewers were taken to a commercial break.
While the folks responsible for putting on the annual awards show haven't explained why Drizzy was cut off, many cite Drake's seemingly critical message about the Grammys as the reason.
See Drake's speech below.
See Photos of Your Favorite Rappers and Producers on the 2019 Grammy Awards Red Carpet