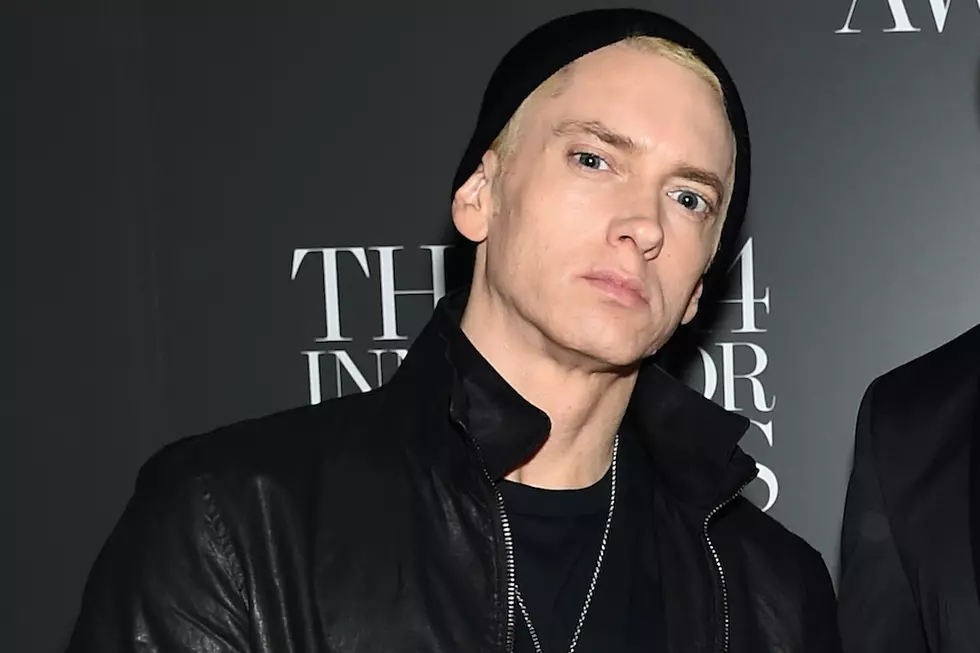 Eminem Once Tested Kendrick Lamar to See If He Uses a Ghostwriter [VIDEO]
Jamie McCarthy, Getty Images
Eminem usually doesn't have any guest features on his albums unless it's an artist he lyrically and musically respects. However, when he was recording his 2013 album, The Marshall Mathers LP 2, it was suggested that he add Kendrick Lamar to the project. But Em wasn't too sure about the idea.
In an interview with Zach Sang Show, Ed Sheeran recounts a conversation he had with Rick Rubin, who executive produced MMLPII, where Eminem tested the Compton lyricist to see if he uses a ghostwriter in the studio.
"He arrived and Kendrick came with all his mates and Eminem said, 'I just want you in the studio, just you on your own and then my engineer is gonna come in and then record you doing it, but your mates aren't allowed in,'" he recalls. "And then, Kendrick did it and wrote a sick verse. And then everyone came in to listen to it and Eminem said that he did it to test Kendrick because he thought he had a ghostwriter. And, he then realized that he didn't, and then claimed he was the best, which is kinda cool I think."
Talk about quality control. In the end, K.Dot is the only rapper to appear on MMLPII with his blistering verse on "Love Game."
You can watch the video above and Sheeran tells his story at the 8-minute mark.
Listen to Eminem's Song "Love Game" Feat. Kendrick Lamar