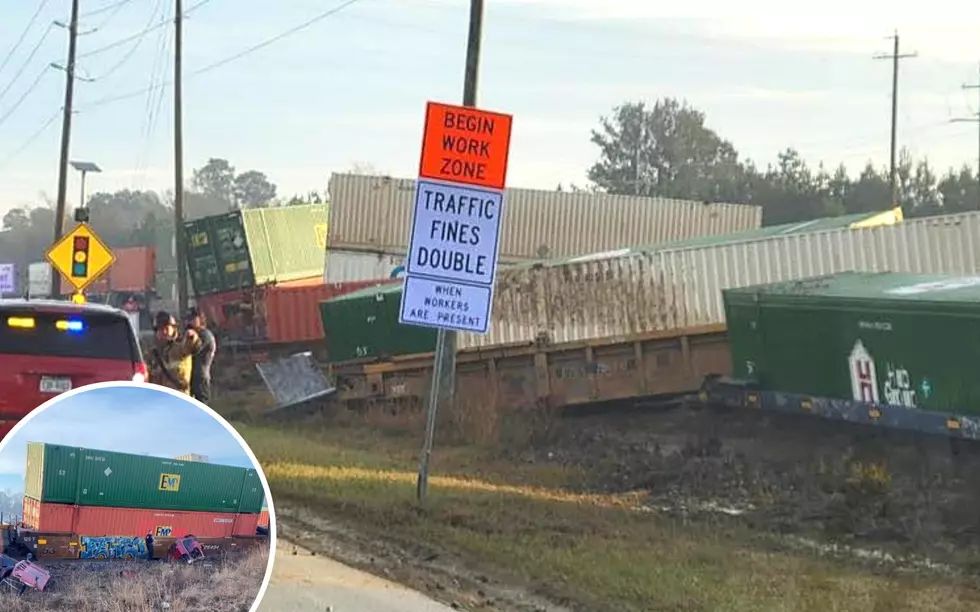 One Dead After Deadly Train Wreck Demolishes Truck in Texas
City of Splendora Police Department
A small Texas town is clearing up a fatal train wreck that happened early Monday morning
.
According to the Splendora Police Department, "At approximately 7:24 am, the Montgomery County Communications Center received multiple calls about a Train v 18 wheeler with the derailment."
The scene was a massive wreck. Railcarts were hanging off the tracks wreckage was spread across the area. In one photo, the remnants of a red truck were scattered around a rail cart. Sadly, local authorities reported the following, "Upon our arrival, the driver of the 18-wheeler, unfortunately, was deceased."
Union Pacific, along with multiple state and federal agencies is diligently working to inspect and clear the area. Sadly, this is just one of many train wrecks that happen all too often in Texas.
---
OTHER MAJOR TRAIN WRECKS IN TEXAS
LULING TRAIN WRECK
Luling had a terrible and destructive train wreck back in August 2021, an 18-wheeler carrying what seems to be a turbine wing was making a right turn from US 183 in Luling, Texas, and got stuck.
The wing seems to be stuck somewhere which prevented the 18-wheeler from clearing the train tracks. In a last-second effort to save himself, the driver jumped out of the truck and ran.
Around 6:20 am, a train was traveling through Beaumont, Texas. A Coca-Cola 18-wheeler was making its way over the train tracks when suddenly it became stuck.
Unable to successfully move the truck out of the way, the train collided with it, causing a massive crash.
Top 10 Most Redneck Texas Towns