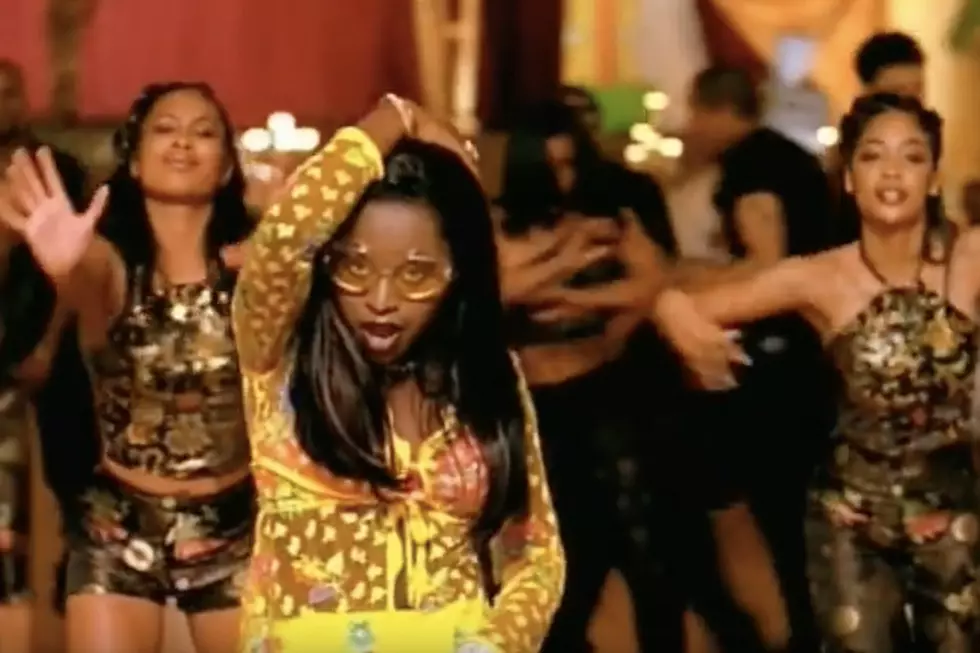 Foxy Brown – 'Big Bad Mama' Feat. Dru Hill: Throwback Video of the Day
YouTube
Foxy Brown's "Big Bad Mamma" was released on July 29, 1997 in lieu of the upcoming release of Def Jam's upcoming soundtrack to the comedy flick, Def Jam's How to Be a Player starring comedian Bill Bellamy. The single would also appear on the re-issue of Foxy Brown's platinum-selling debut album, Ill Na Na.
Produced by the Trackmaster and featuring R&B group Dru Hill, the track boasts a sample of Carl Carlton "She's a Bad Mama Jama," which spent eight weeks at No. 2 on the Billboard R&B/Soul chart in 1981.
The single is also accompanied by a sexy and fun video directed by Joseph Kahn (Aaliyah, Onyx, Montel Jordan), that features cameos by Bill Bellamy, Vivica A. Fox and NBA star Chris Webber. In the clip, which takes its cues from the children's fairytale Cinderella, Foxy Brown plays the titular character while her evil step-sisters (played by Fox and Mari Morrow) are out at the ball and having fun. The sisters then call Foxy to remind her to do their chores and that she can't come out and kick it with them.
Dejected, Fox Boogie is laying on the couch with no fresh gear to wear for the ball. Suddenly, her fairy god(father), played by NBA b-baller Stephon Marbury, pops up and magically gives Foxy all the gear she needs with one stipulation - she has to be back before 4AM or he's going to turn her Porsche into a hooptie.
Meanwhile, at the ball, Bellamy plays a roving bachelor looking for love while his friend (played by Webber) is his wing man. The men entered the club and spot Fox and Marrow at the bar and try to holler at them.
Watch Foxy Brown's "Big Bad Mama" Video Feat. Dru Hill
Flanked by background dancers and Dru Hill singing the infectious hook, Foxy arrives at the ball and raps about player haters ("Playa haters evry minute wanna stop my dough / And every other minute wanna rock my flow...") and rocking sheer shirts with no bra.
"Basically, you're wasting your time hating me / I'm like one point five, got to make it three / My name will forever reign / Got 'em screaming 'Damn Fox!' on everything, hell yeah," she spits on the second verse.
Of course, Foxy catches Bellamy's attention, but it's close to 4AM and Foxy has to rush home. While scampering away from the ball, she leaves a glass pump behind on the front steps. Bellamy finds it and gives it a good sniff.
"Big Bad Mama" was a semi-hit for the Ill Na Na rhymer. The song peaked at No. 9 on the Billboard Hot Rap Songs chart making it her second-highest charting single as a solo artist following "I'll Be" (featuring JAY-Z), which peaked at No. 21 on the same chart.