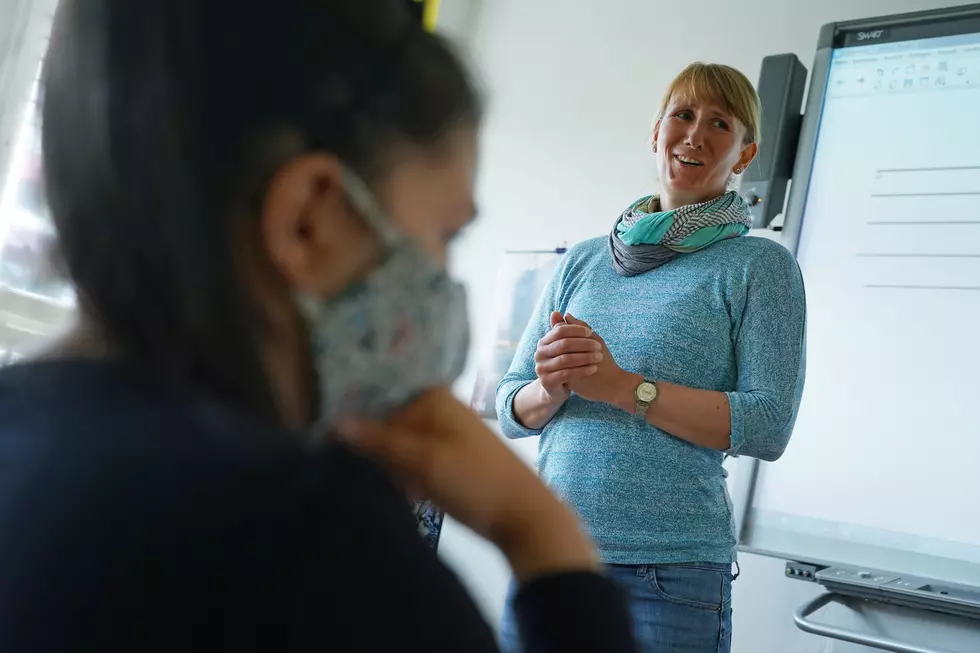 Gov. Abbott Waives STAAR Score Requirements for 5th and 8th Grade
Getty Images
Wearing masks to schools daily isn't the biggest change Texas teachers and students in middle school will adhere to this school year as Gov. Gregg Abbott announced yesterday afternoon that he has waived grade promotion requirements for the 2020-2021 STAAR testing for 5th and 8th graders.
Inundated into the Texas school systems in 2012, STAAR which stands for State of Texas Assessment of Academic Readiness is our state's student testing standard administered at least once a year with students required to pass the STAAR testing to advance to the next grade level for 5th and 8th graders.
Gov. Abbott announced he has waived the STAAR test results for students in the 5th and 8th grade for the upcoming school year. Therefore, school systems such as VISD will not factor the student's individual STAAR test results to determine whether the student will be promoted to the next grade level. Furthermore, the STAAR test will only be administered once for the 2020-2021 school year in May for 5th and 8th graders.
Schools will continue to adhere to the A-F grading system.
"As always, our goal is to provide a high-quality education for every Texas student," said Governor Abbott. "This will be a uniquely challenging school year, therefore, this year is about providing students every opportunity to overcome the disruptions caused by COVID-19. By waiving these promotion requirements, we are providing greater flexibility for students and teachers, while at the same time ensuring that Texas students continue to receive a great education — which we will continue to measure with high-quality assessments." Gov. Abbott offered.
You can read the complete article on the Office of the Texas Governor webpage here.
Enter your number to get our free mobile app
KEEP READING: 50 activities to keep kids busy this summer