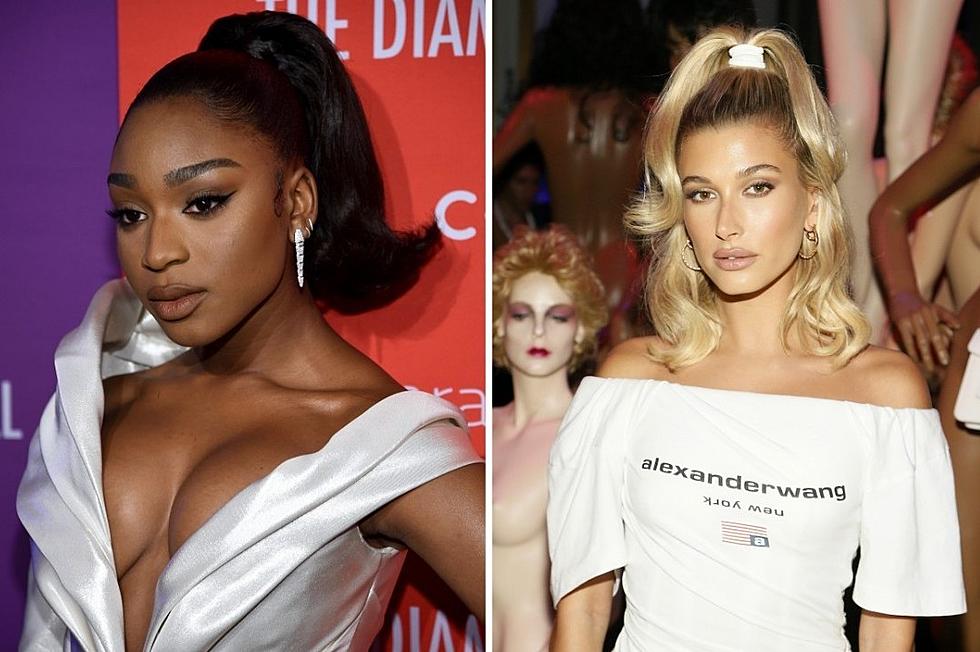 Hailey Bieber Defends Normani Against Racist Troll: 'Stop Being Racist'
Dimitrios Kambouris, Paul Morigi, Getty Images
Hailey Bieber has come to the defense of Normani after an internet troll left a racist comment about one of Normani's Halloween costumes on the "Motivation" singer's Instagram.
Normani had not one but two Halloween costumes, the first of which being Naomi Campbell from a 1991 photoshoot. Normani then shared her second costume on Instagram where she dressed up as Cher from her iconic 1979 fairy photoshoot.
One follower wrote that Normani shouldn't have worn the costume of a white woman. "I don't think this is the right costume for a black girl," the troll commented on the photo. "Cher is white and Cher was thin, Cher did a lot, you not even close to her, you black people think you own everything not fair you could've done Beyonce or Rihanna or Janet but no Cher, Cher is white respect her."
The 22-year-old model immediately came to her friend's defense. "There is absolutely nothing wrong with Normani dressed up as Cher for Halloween," Beiber replied. "What do you mean by the first sentence? She can do it because she wants to, she is doing much better than you, you're behind a computer complaining about a costume."
Bieber then concluded her response by asking why the negative comment is left in the first place. "Stop being racist and get out of her page if you don't like it. It's 2019 and you're still supporting the garbage of Trump, Marta."
See Normani's epic Halloween costumes, below!
Deleted Tweets Celebrities Wish We Never Saw