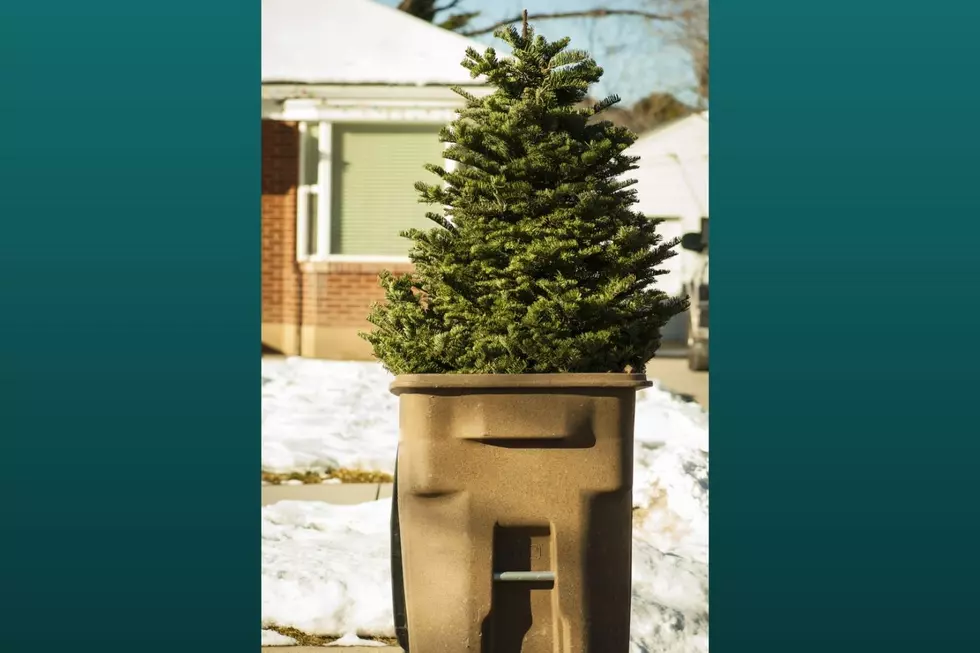 Don't Let Your Trash Get Crazy in the Crossroads During Christmas
Canva/ILS
With just a few days before Christmas, Crossroads residents are busily getting their hustle on for the holidays. With all those boxes to open and bills to pay it's a good idea to get your trash and utility game on too.
Here is the City of Victoria closures and trash pick-up schedules for Christmas and the New Year.
Can you believe it's almost 2022???
City of Victoria Closures
Make sure you cover utilities now as all non-emergency City of Victoria offices will close Thursday, Dec. 23, and Friday, Dec. 24, in observance of Christmas.
Offices also will close Friday, Dec. 31, in observance of New Year's Day.
Victoria Public Library Closures
Need to grab a few more Christmas books before the holiday? Keep in mind the Victoria Public Library will close Dec. 23-25. And then the library will close early at 5:30 p.m. on Dec. 30 and will close all day Dec. 31 and Jan. 1.
TRASH, YARD WASTE, AND RECYCLING SERVICES
Garbage and curbside recycling will be collected as normally scheduled.
Residents who have extra garbage from the holiday season that does not fit into the provided bin may place the excess garbage in standard trash cans or in plastic trash bags.
Got extra trash after the holidays?
The excess garbage will be picked up on regularly scheduled garbage collection days Dec. 27-31. After this courtesy pickup time, all trash must again be placed inside the city-provided trash bins, and the lid must be able to close.
Residents should not place the additional cans and bags within 5 feet of the gray city-provided bin. All trash and garbage must be at the curb no later than 7 a.m. on the scheduled collection day
But what about yard waste? Keep this in mind.
Yard waste will not be collected from Dec. 27-31 to accommodate the extra garbage collection services from Christmas.
How about those Christmas trees?
Live Christmas trees will be collected on residents' regularly designated yard waste collection days beginning Monday, Jan. 3.
Stands, lights, ornaments, and other artificial materials must be removed from the tree. Artificial and flocked trees will not be accepted as yard waste. 
And if it's out with the old?
LANDFILL AND COMPOST SITE
The compost site will be closed Dec. 24-25 and Jan. 1 and our landfill will be closed on Dec. 25 and Jan. 1.
Once in A Lifetime Experiences For Christmas in Texas
Truly Texas Christmas Ornaments
Ten Things to Be Thankful for in the Crossroads