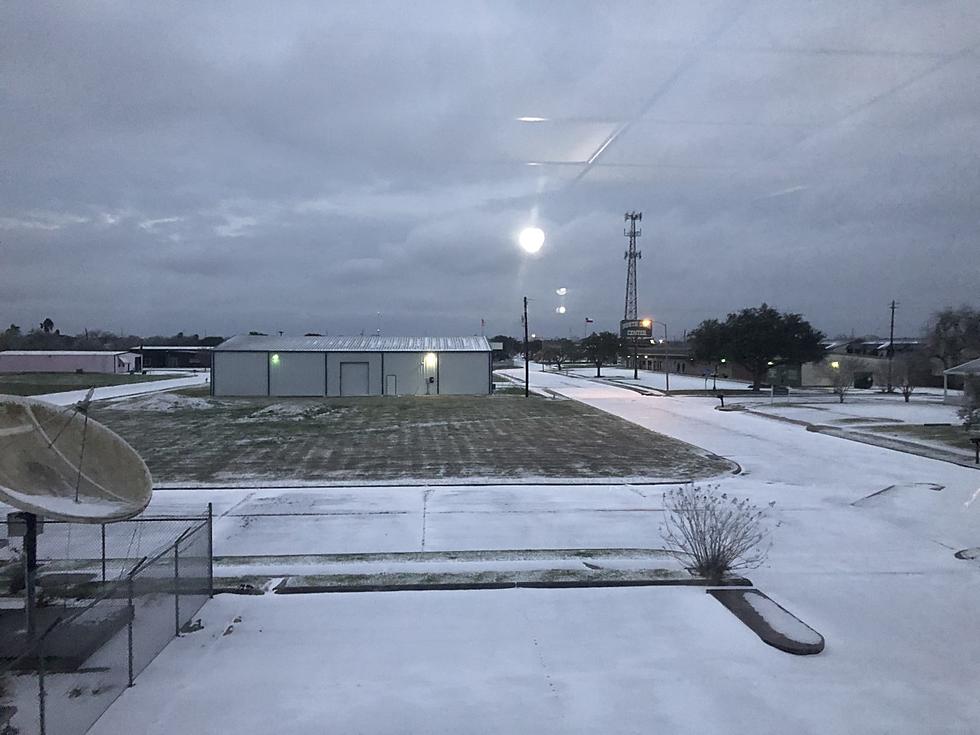 A Look Back at February's Historic Freeze in Victoria
J.Padierna.TSM
What a perfect time to revisit the historic winter freeze back in February, considering we just enjoyed an 85 degree Christmas day. It all started with your usual cold front weather forecast. I personally was getting ready for another '2-day's' of cold weather, you know the usual cold front effects in South Texas. I was wrong!
BLACK ICE AND NO RUNNING WATER:
I still find it hard to believe that back in February,  I actually said that the wind chill was 2 degrees in Victoria! At one point during this cold spell, the temperature actually stayed below freezing for almost 4 days.  At this point, we found out the hard way that Texas was not built for the extreme cold. It was rough! I mean that was the first time I had driven on black ice.  Who remembers being without running water? That was fun!
HOW LONG WAS THE TEMPERATURE BELOW FREEZING?
According to AccuWeather. the temperature fell below freezing on Saturday, February 13th and the temperature stayed below freezing until the afternoon of Wednesday, February 17th. Just in case you forgot how cold it was, here you go...
 Here is what it looked like looking out of the studio window on that Monday morning. That was snow, THAT WAS ICE!

DID YOUR PIPES FREEZE?
 I scrolled through my social feed during the freeze, I saw a few posts about no water coming out or frozen pipes.  The big question is what do you do next?  Before I get to the list, if you have no idea what you are doing, please call a plumber and don't try to do it yourself.  Here are some tips and steps that you can take to remedy frozen pipes specifically, thanks to our friends at Roto-Rooter.  If you follow these tips you may be able to avoid or minimize serious damage. WHAT TO DO IF YOUR PIPES FREEZE.
KEEP READING: Get answers to 51 of the most frequently asked weather questions...