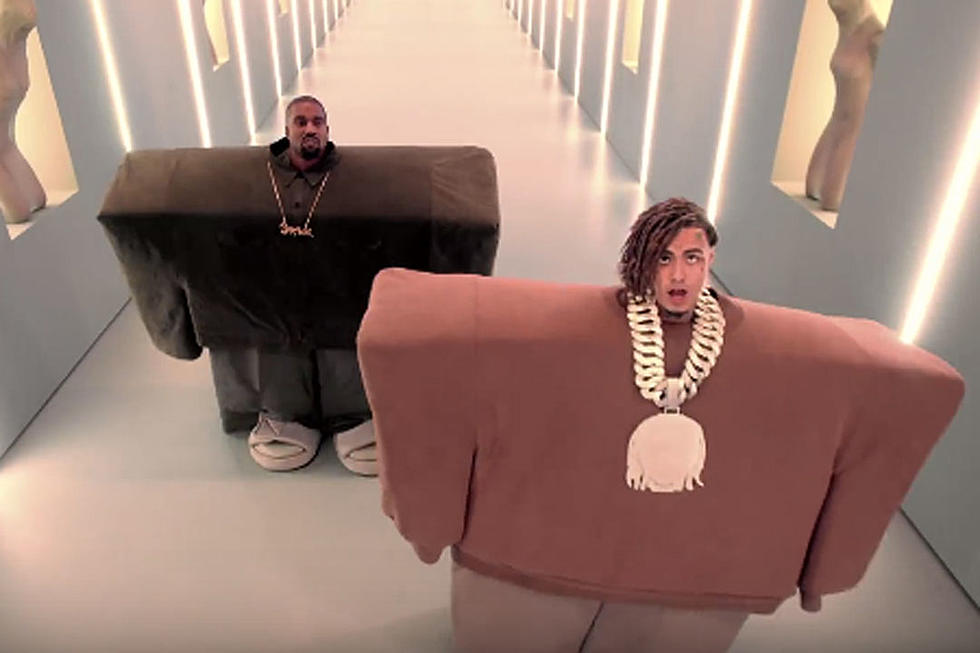 Kanye West and Lil Pump's "I Love It" Enters Billboard Hot 100 Top 10
lilpump via YouTube
The song had an unconventional debut, premiering at the 2018 Pornhub Awards on Sept. 6, along with an interesting visual which features comedian Adele Givens. The video got 13.9 million views in 24 hours, breaking each artist's personal record for most views in a 24-hour period. It also debuted at No. 1 on YouTube's Global Top Songs chart and their US Top Songs chart.
The video, which features the two rappers rocking extremely oversized square outfits, has even sparked the "I Love It" Challenge, where fans dress up in their own makeshift outfits similar to the ones 'Ye and Pump have on. In promotion of the track, Kanye plans on dropping "I Love It"-themed merch.
The single could appear on Kanye's recently-announced new album Yandhi. The Chicago artist revealed the new LP will be dropping on Sept. 29. The same day, 'Ye will be the musical guest on the season 44 premiere of Saturday Night Live where he will more than likely perform at least one track from the new album. It wouldn't be a surprise if he was joined by Pump whose Harverd Dropout album has been being teased for a while now and should be dropping soon.
See Photos of Kanye West's Different Looks Over the Years