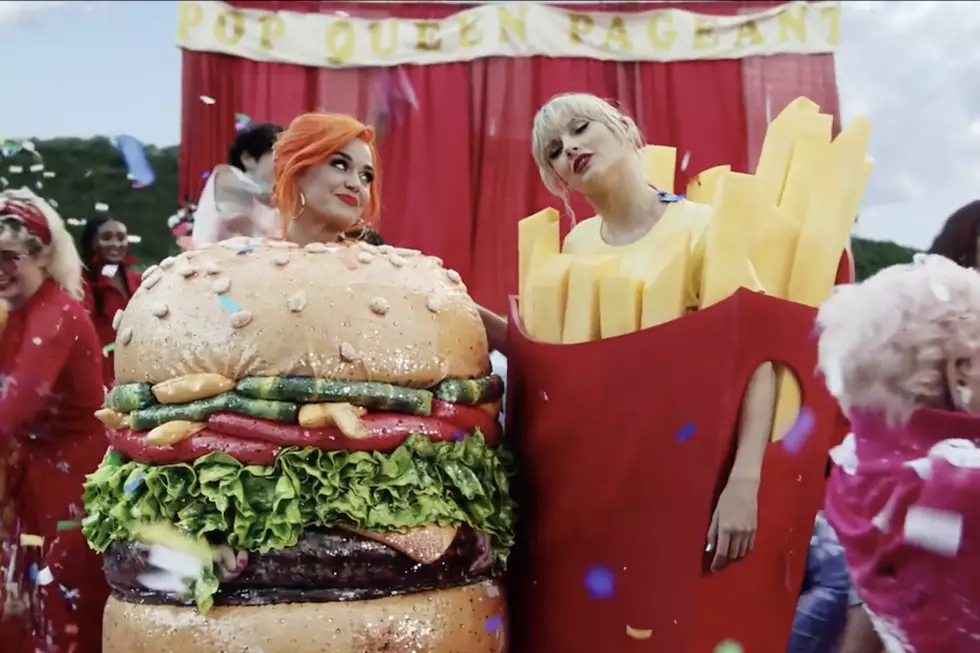 Katy Perry Reveals She Went Up to Taylor Swift at an Afterparty to Make Amends
YouTube
While calling in to Australian radio show KISS 1065 earlier this week, Perry explained that sending Swift a literal olive branch along with an apology letter was the first step. "When she started her Reputation Tour, I just thought she was about to embark on something new and big and needed the support," Perry shared.
The pop star told the radio show that she realized there are "only five other people in the world" that she and Swift can relate to in their careers and have the same types of conversations with.
"I started seeing her around at like the Oscar [after]party when she was accompanying her boyfriend and I just went up to her and I was like, 'Hey, you know, it's been a long time and I think we've grown up a little bit and I just wanted to say I'm sorry and that I'm really here for you and I love you. I hope that we can be friends in the future,'" Perry claimed she told Swift.
After seeing each other out and about, the pair started talking and trusting each other. "She got my number and we started texting," Perry said, sharing that Swift texted her the idea for the burger and fries for Swift's music video, "You Need to Calm Down."
"I said the only way I'm coming to your house is if I can hold your new cat," Perry said, laughing, adding that Swift really did bake "delicious" cookies when she visited her at home.
Perry concluded that the two are in a good place and that they can finally trust one another again: "We'll see each other in the halls of the music industry and not avoid each other, we'll embrace. And I think it's amazing that we've had this opportunity to change and I just hope other people can learn from it, too."
Celebrities Who Have Feuded With Taylor Swift