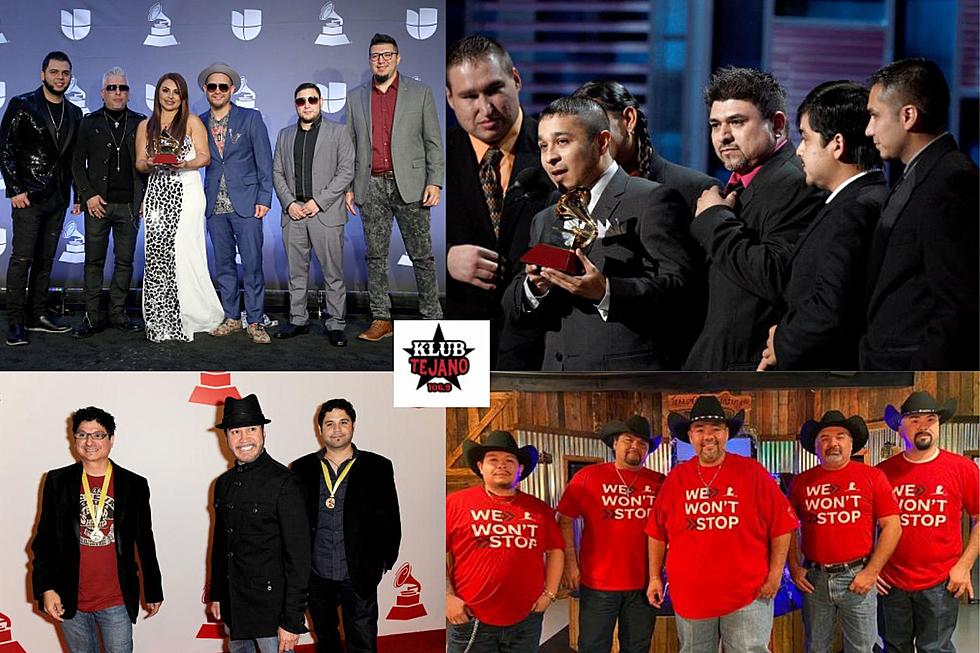 KLUB 106.9 in Victoria Flips Switch to Powerhouse Tejano Radio Station
(3) Getty Imaged (1) South Texas Homies Instagram
KLUB 106.9 IS YOUR NEW HOME FOR TEJANO IN THE CROSSROADSl
At noon today, Townsquare Media in Victoria has launched at a brand-new station to the market – KLUB Tejano 106.9.  For those of you who don't know, I am Tejano and proud to the bone, and I have been pitching this idea for many years. Finally, our new market president Mason Benitez and our new director of content, Jim Kovacik saw my vision for Tejano representation for Townsquare Media in the Victoria market.  KLUB Tejano 106.9 will be the first-ever Tejano station for Townsquare Media and it's right here in Victoria!
IT WAS TIME:
Victoria Market President Mason Benitez went to work and made the move after surveying the market and finding out what holes needed to be filled. "Tejano is huge in this area. The concerts are always sold out and any festival featuring Tejano does really well. We wanted to reflect that on the radio." Benitez added.
YESTERDAY'S HIT'S AND TODAY'S NEW TALENT:
Programming on the new KLUB Tejano 106.9 will feature a rotation that will bring those memories of Sun Valley Ranch, Riverside Convention Center, West Key, and Tejano County, just to name a few.  You will also hear great new music from the new generation of Tejano music with artists like Demmi Garcia, JR Gomez, Monica Saldivar, and La Dezz among many others.
FROM THE PRESS RELEASE...
As for programming, Klub Tejano will feature Tejano Radio legend Bo Corona in the afternoons (3 to 7). Corona has nearly 30 years of radio industry experience in Texas, having worked as an on-air host for KPRR-FM in El Paso, TX, KTFM-FM in San Antonio, and KXTJ-FM and KQQK-FM in Houston. Corona also helped launch KXTN-FM (now KVBH-FM) in San Antonio, where he also anchored the morning show. The middays (10 -3) will feature Victoria's own JP who's been in the local Tejano scene for years and currently hosts the KIXS morning show with Ingra Lee
Jim Kovacik, Director of Content for Townsquare Victoria, praised his on-air team. "I've worked with Bo before and he has so much passion for radio and Tejano I think people with be blown away. And, JP has been a big part of this switch. He's going to be the face of Tejano here in Victoria. We are also hoping to be adding even more Tejano superstars soon!" said Kovacik.
 GET READY FOR EXCLUSIVE VIP PERFORMANCES:
KLUB Tejano 106.9 will also offer their listeners exclusive VIP performances with your favorite Tejano stars with the exclusive KLUB Tejano 106.9 VIP Lounge.  Your only way into these shows is to win your exclusive VIP tickets on the all-new KLUB Tejano 106.9.
Victoria Says Goodbye to Almost 25 Eateries