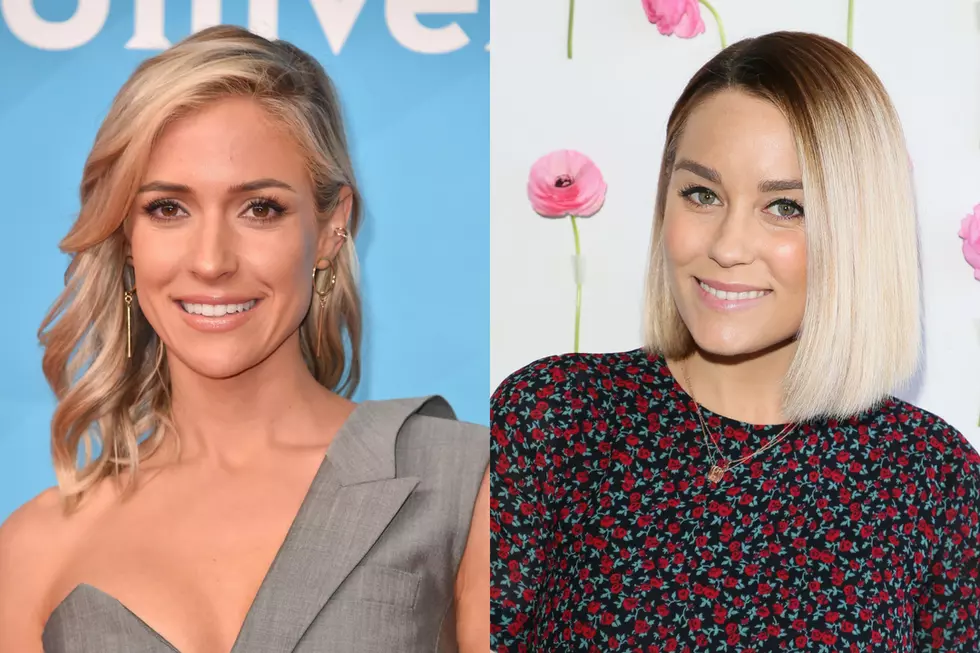 Kristin Cavallari Reveals What It Would Take for Her + Lauren Conrad to Be Friends
Alberto E. Rodriguez, Getty Images; JB Lacroix, Getty Images
During her appearance on Wednesday's episode of Watch What Happens Live, Cavallari was asked if she and her former on-screen rival would ever exchange parenting tips, to which she responded, "Probably not. There's no animosity, but we've just never stayed in touch."
Host Andy Cohen then asked who would need to reach out first, and Cavallari said herself.
Someone she has kept in touch with? Ex-boyfriend Stephen Colletti, who left a funny comment on one of her Instagram photo's last week.
"I actually spoke to him today, we do talk," Cavallari explained. "If we get a season two [of her new reality show, Very Cavallari], I'm trying to get some old faces back, make a little cameo."
"Heidi has texted me with any and every question about being a mom. I talk to her all the time and she's doing great," Cavallari said.
And as for whether there's any resentment toward Montag and husband Spencer Pratt for keeping a Hills reunion from happening, Cavallari shared: "I have not spoken to Spencer. I've talked to Heidi. Of course, I would love to do it. I think at some point it will happen, but I think just right now it wasn't the right time."
Very Cavallari airs Sundays on E!
18 TV Shows That Premiered 10 Years Ago