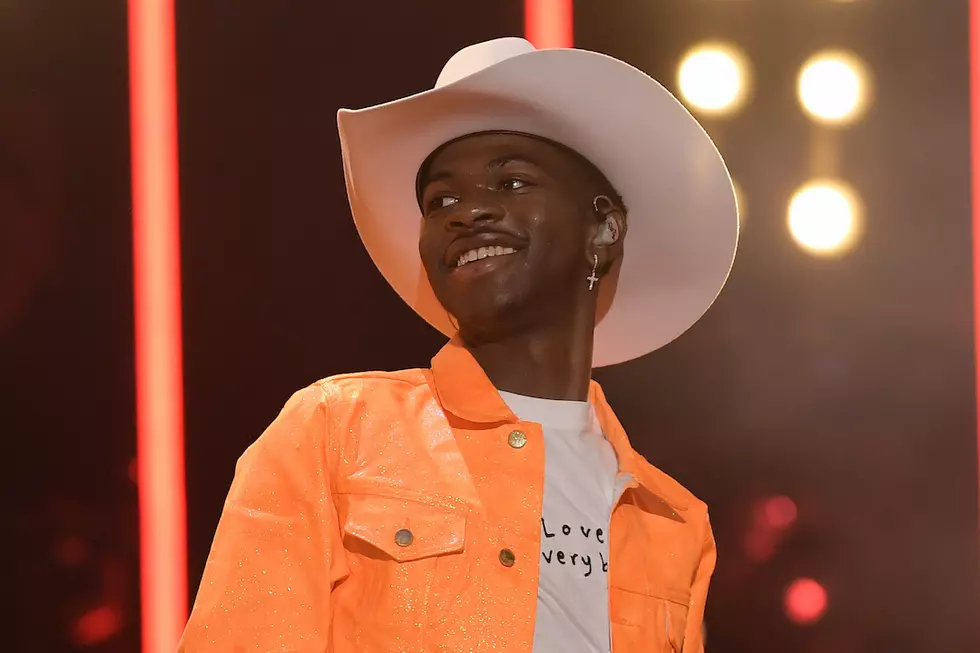 Lil Nas X Appears to Come Out on Last Day of Pride Month
Jason Kempin, Getty Images
Lil Nas X has just posted some tweets that made fans think that he has come out, and he did so on the last day of Pride month.
On Sunday night (June 30), the Georgia rapper hit up his Twitter timeline and posted an animated video for his song "C7osure" and implored fans to pay close attention to the song. "[Some] of y'all already know, some of y'all don't care, some of y'all not gone fwm no more. but before this month ends i want y'all to listen closely to c7osure. ✨," Nas X wrote in the tweet.
For another post, Nas X uploaded zoomed-in photos of the cover art for his 7 EP to point out a colorful detail that some people might not have noticed before. One of the photos reveals that a rainbow flag hangs from a skyscraper in the background. "[I] deadass thought i made it obvious," Lil Nas X wrote in the tweet with the images.
In a tweet he posted one day later, Nas X wrote, "just cuz i'm gay don't mean i'm not straight."
Shortly afterward, the rapper's fans, who assumed he'd come out as a gay man, began to tweet the rapper words of support. "The gay hiphop cowboy that tiktok made famous and go 10x platinum is the most 2019 shit ever and I love it," one fan said.
This news arrived shortly before it was announced that his new EP debuted at No. 2 on the Billboard 200 chart. According to Billboard, the EP, which features "Panini" plus both the original and the remix of "Old Town Road" with Billy Ray Cyrus, moved at least 77,000 equivalent album units, 4,000 of which were pure album sales.
See Lil Nas X's tweets where he seemingly comes out for yourself just below. XXL has reached out to Lil Nas X's team for further comment.
See Photos of Rappers' Fashion Choices in 1997