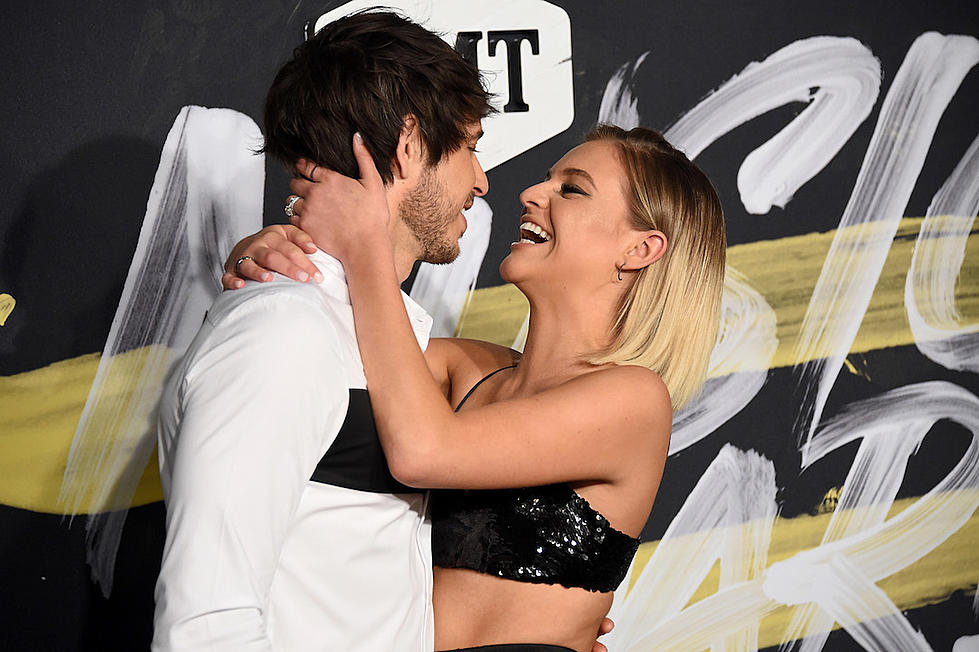 Morgan Evans, Kelsea Ballerini Have Each Other's Backs By Being Honest
Mike Coppola, Getty Images
"It's awesome to have her to talk to, because she's kind of stepped through it all a few times," Evans explained to The Boot at the 2018 ACM Honors. "So, I can ask her about something, and she'll totally understand."
The country couple has supported each other through the ups and downs that come with rising through the ranks of country stardom, and Evans says that having a partner who can also be a teammate in the music industry bolsters both of their careers.
"I think probably the best thing we do for each other is be really honest," he admits, "because then when you say something nice, it's real."
Evans adds that having a partner in the country music industry also means having someone with whom to share the difficulties -- not just the highlights -- of the job.
"There's definitely days when we're both just dead tired," he says. "Or days when we've had, like, six hours hours of sleep in three days or whatever. It's like, 'Are we doing the right thing? Are we doing the right thing?' And [the other person will say], 'Yes. You are doing the right thing.'
"It's cool to have someone who's not just saying nice things," he continues, "but saying them from a place of total understanding."
Evans and Ballerini will celebrate their first anniversary in December. The couple got married on Dec. 2, 2017.
Kelsea Ballerini + Morgan Evans: Their Love in Pictures