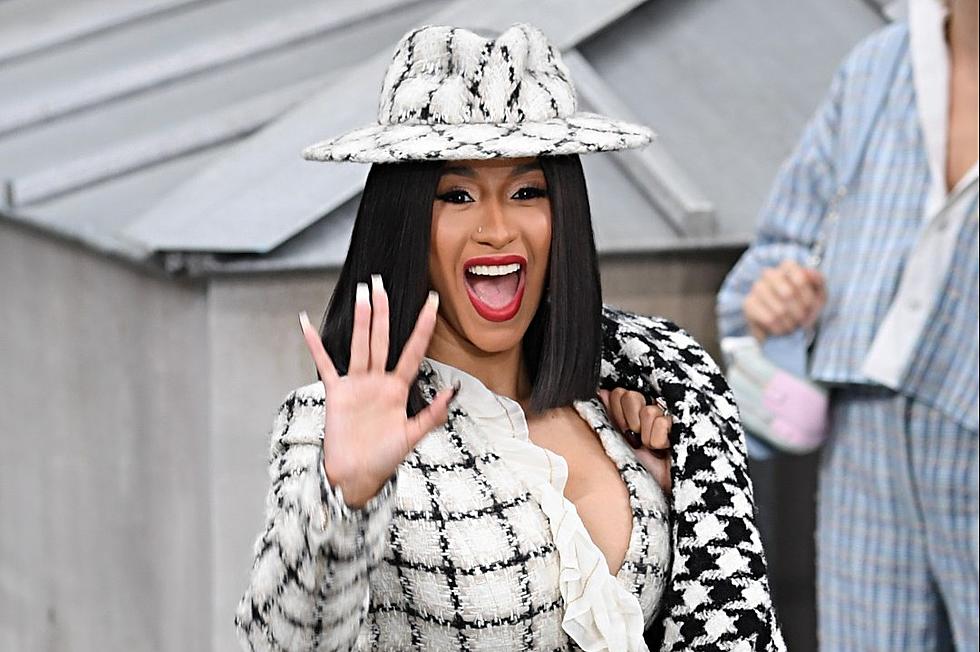 Offset Gifts Cardi B the Titanic Diamond for Her 27th Birthday
Pascal Le Segretain, Getty Images
Cardi B could not believe what gifts she received for her 27th birthday, including The Titanic Diamond!
Cardi B's husband, Offset, first surprised Cardi with the gigantic heart-shaped diamond ring with a separate matching band. Each band featured smaller diamond hearts surrounding the ring itself.
"I deserve this," Cardi said in the Instagram video tearfully. "I love you husband," she said joyfully. The Titanic Diamond was handcrafted for the "I Like It" singer by Pristine Jewelers in New York City, who shared videos of its creation.
The Migos member also surprised his wife with a huge diamond pendant necklace with a picture of their daughter, Kulture, in the middle of the diamond-encrusted piece.
Offset didn't end the gift-giving there!  Cardi received a blue Hermès Birkin bag, which was similar to her red Hermès Birkin bag cake that her family presented to her later in the evening.
See photos of Cardi's extravagant gifts, below!
7 Surprising Facts About Cardi B