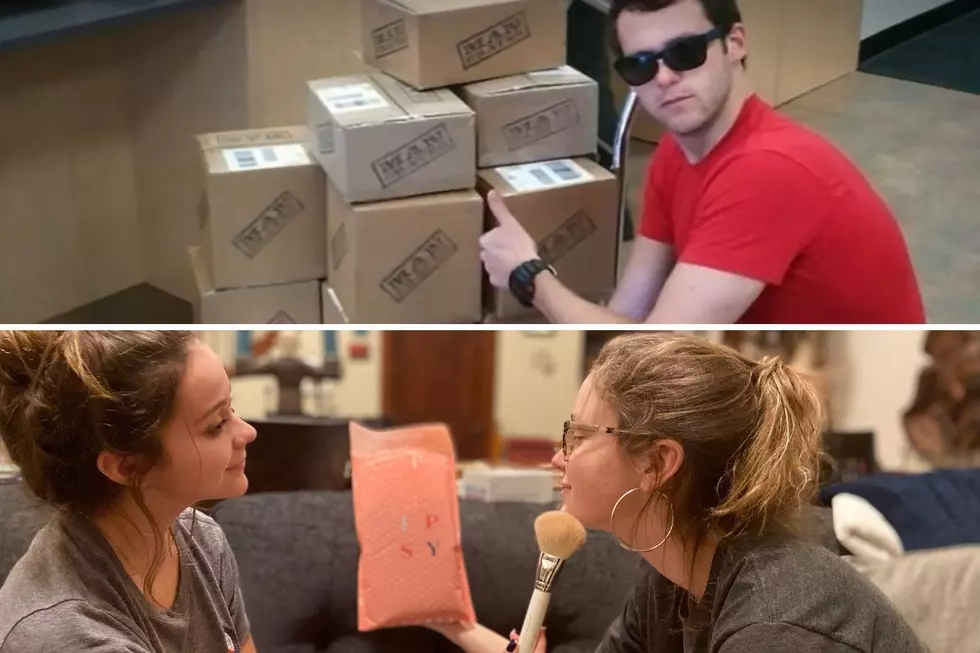 Perfect Christmas Gifts for Teen Boys and Girls
Photo Courtesy of Man Crate Youtube/Ingra Lee
Having raised both a set of boys and a set of girls I can attest that some of the hardest years as a parent are the teen years. There were days with my teens when I would have gladly traded going back to their terrible twos and dirty diapers than to deal with hormones and pecking orders. 
Of course, now that my kids are growing up and half of them out of the house, I can say quite honestly, I miss their teen years the most.
Whether you have a teen boy or a teen girl, shopping for Christmas presents that they really like is HARD too. Harder maybe than having to explain why they can't go to a party with seniors when they are just freshmen. Ps. It turns out I didn't actually "ruin their life" after all. Wink. Wink. What can I say, Momma knows best.
And it's with that in mind I present to you two gifts that are about to make your life this Christmas a little easier. I've ordered both of these items and they are super fun. No, these are not paid endorsements, they are just gifts I've purchased that met the seal of approval from my teens and then some!
So, let's start with the boys and MAN CRATES. Okay, okay, I did say boys and Man Crate has MAN right in the title, BUT these awesome care packages are packed in real wood crates you have to open with a small crowbar! So it will make your teen feel like a man when he opens it! There are LOTS of crate packages with alcohol and sharp tools in them more suitable for men, but there are also crate packages with food like the Carnival Food Crate, and the Exotic Jerky Tool Box that your son would enjoy. Prices range from $19.00 up to $200.00 plus depending on your budget. I mean, bottom line, most of these gifts come in a crate. What more do you need?
Just for fun, here is how Man Crate got its start.
Now for the girls and the GIFT THAT KEEPS GIVING. My girls love makeup so my girls REALLY LOVE their Ipsy Glam Bags! I bought the subscription to Ipsy last Christmas and for $15.00 a month, every month, a new makeup tote filled with 5 samples of make-up, brushes, and perfumes... samples of things my girls picked during their "quiz" as their "preferences" on Ispy's website arrives. The girls look forward to their pink packed Ipsy arrivals and I enjoy watching them have Christmas once a month year-round! Subscriptions cost vary from $10 to $110.00. Of all of the gifts I've ever gotten the girls, this is likely their favorite gift of ALL TIME.
There are tons of subscription boxes you can get for Christmas depending on what your teen is into this year!
We'd love to hear your suggestions for subscription boxes you've ordered for your kids and enjoyed too! Try Owl Crate if your teen is a book worm, or this one, Universal Yums if your teen is into trying new foods from around the world.
Enter your number to get our free mobile app
If you're a parent of a teen now, your Momma might remember some of these toys from Christmas past! Have her check this out too!
10 Old Fisher Price Toys That Are a Blast From The Past