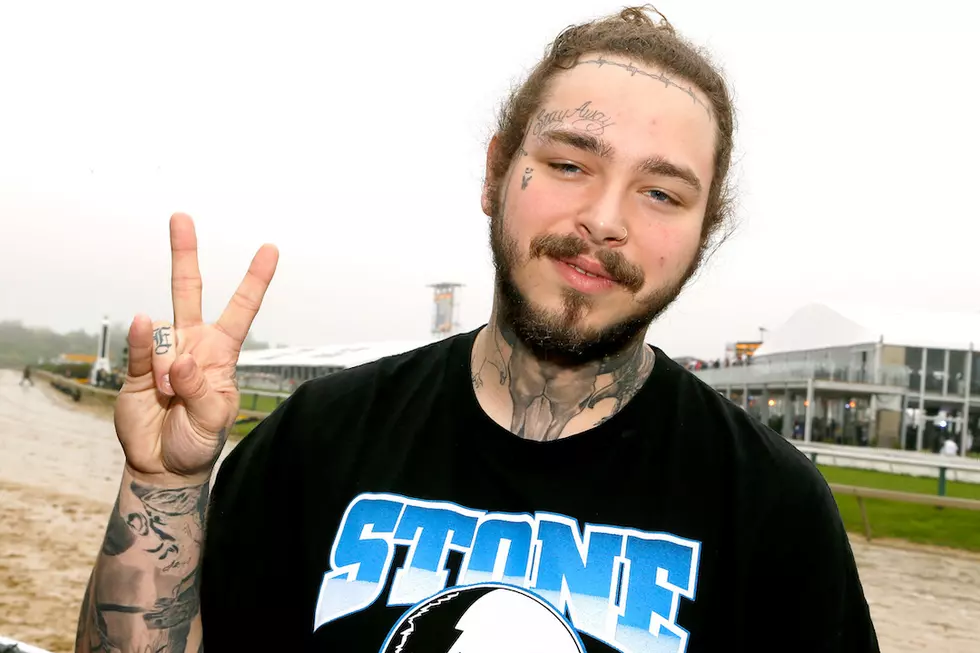 Post Malone Releases Custom Fuggler Dolls for the Holiday Season
Paul Morigi, Getty Images
On Sunday (Dec. 16), Malone went on his Instagram page to announce the release of his custom Fuggler plush toys.
What are Fugglers you asked?
They are bizarre-looking dolls that have been around since 2010. According to the Fuggler website, the dolls started out as fun. Then, the maker of the toys - known only as Mrs. McGettrick online—started creating multiple stuffed monster dolls with squinty eyes and horrible mismatched plastic teeth. They are now a popular item among young kids and adults.
Each Fuggler comes with a certificate of adoption with a warning label to the new owner to "adopt at your own risk." Just think of them as a bastardized version of the Cabbage Patch Dolls.
Malone's dolls are gruesome looking ones. One toy resembles the Grammy-nominated rapper complete with man bun, tattoos, squinty eyes and wearing a "Posty Co." T-shirt. Another doll is completely wearing brown fur with blue eyes and dirty, spaced-out teeth.
"My @fugglers got weird laste night :)," Malone wrote on Instagram with a photo of himself holding up his ugly-on-purpose dolls.
Malone's custom Fuggler toys are available right now at Target stores.
Check out Post Malone's Fuggler plush toys below.
See 50 of the Best Hip-Hop Projects of 2018