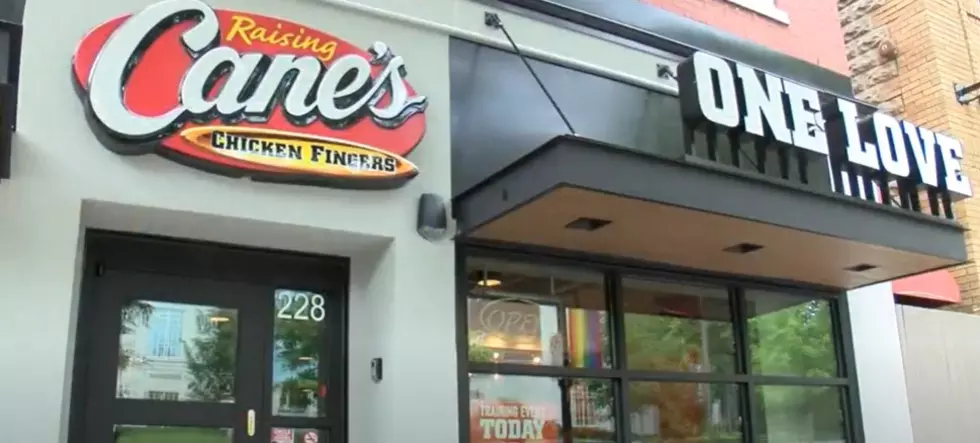 Raising Cane's CEO Just Bought Every Employee A Lottery Ticket
WTAJ News/Youtube
Raising'Cane's founder, Todd Graves has just revealed that they have purchased a single Mega-Million dollar lottery ticket for each of their employees.
That's roughly 50,000 chances that someone who works at Raising Cane's could possibly win tomorrow!
Raising Cane's Chicken Fingers is an American fast-food restaurant chain specializing in chicken fingers founded in Baton Rouge, Louisiana by Todd Graves and Craig Silvey in 1996. Since then they have really established a spirit of "One love" and this is just one way these two share the love and the wealth with their business.
Newsweek offers, "As soon as we heard how big this jackpot prize is, we couldn't miss out on the chance to win the Mega Millions jackpot and share it with our Crew who always stand together," Graves said in a statement sent to Newsweek. "None of what we do at Cane's would be possible without our Crew, which is why we are always looking for ways to bring them a little extra fun, and if we're lucky, a surprise on Wednesday morning."
So how will it work again?
Well, it looks like Mr. Graves intends to split the ENTIRE lottery winnings evenly with each of his employees!
Unless you live under a rock you already know that the national lottery has reached $810 million, the fourth-highest amount in history, after months of not having a single winner. The next drawing is Tuesday night and as much as we want to win, we know it will be a lot of fun to see someone from Raisin' Cane win to split amongst themselves.
We will be chewing our nails until then! Hey, someone has to win... eventually! Right???
Check out JP's article on the rise of the Mega Millions below!
Check Out These Great Texas Getaways Just In Time For Summer