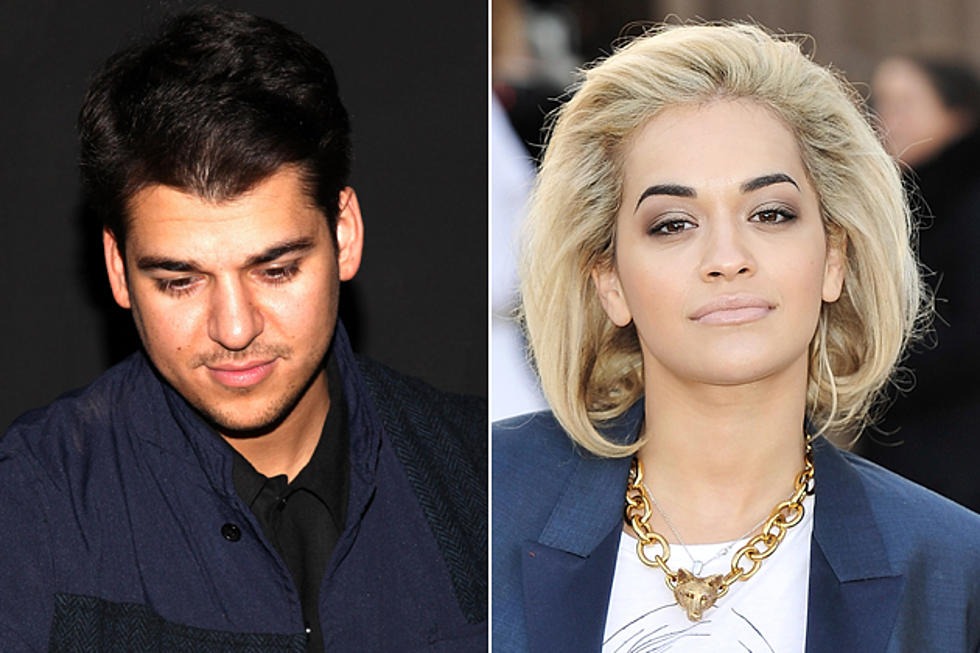 Rob Kardashian Says Rita Ora Made Him Fat
Paul Zimmerman / Gareth Cattermole, Getty Images
Rob Kardashian is further proving his own douchebaggery. Now, in addition to trying to justify his reasons for slutshaming his ex Rita Ora on Twitter, he's also implying that she made him gain weight. Okay.
The discretion-averse family discussed Rob's relationship on 'Kim + Kourtney Take Miami' this weekend (quotes via Us Weekly).
"Rob just got out of a really weird relationship," Khloe Kardashian said. "They were actually together for about a year but Rob was never allowed to admit that they were actually an item, because she's in the entertainment industry, she wanted to present herself to the world as a single girl. I think Rob got really depressed through this relationship."
Heaven forbid someone in the industry keep their private life somewhat private. (So much for that.)
"I posted what I posted to keep myself from taking her back," he said, trying and failing to explain away his jackass behavior. "Every time she messed up, I took her back for over a year now," he explained. "I just had to do that to make her hate me."
Rob added that he gained about 40 pounds during his relationship with the singer. Because it's totally her fault that he can't turn down donuts.
While Rob's sisters urged him to stop tweeting about his former flame, he insisted that it was necessary so people wouldn't "think he's a bitch."
Too late, bub. That started a while ago. Even before the sock line.
No wonder why Ora thought Jonah Hill was an upgrade.