These Are the Best & Worst Cities at Sheltering in Place
As many states have issued stay-at-home orders, typical forms of transportation like driving — and even walking and public transit — have been significantly disrupted. The governors of up to 30 states have even implemented measures discouraging interstate travel.
These travel restrictions are unsurprisingly causing changes in driving behaviors. Miles driven have declined 55% over the last month, while driving frequency may be down as much as 40% according to recent numbers from Progressive Insurance. With fewer drivers on the road, top insurance companies like GEICO, Progressive, and State Farm are giving back 15-25% of customers' premiums.
Staying at home isn't always an option, though, especially for essential workers in hospitals or grocery stores. The Insurify Insights team dives into the data to understand how these regulations have changed mobility rates in cities across the United States.
Insights
New York City is #1

. As the epicenter of the U.S. outbreak, it may come as no surprise that NYC has seen the biggest drop across all categories of mobility nationwide.

Pure Michigan.

Michigan ranks in the top 4 for number of deaths, and the city of Detroit places in the bottom five for social distancing. This doesn't paint a pretty picture for the state's future; especially with mounting opposition to stay-at-home orders from a vocal minority.

A tale of two cities.

Even though Seattle and Washington D.C. have a relatively low number of cases, they rank very high for following social distancing.

At home along the coasts.

Coastal cities on average adhere approximately 10% more to social distancing than cities located farther inland.

Have transit, won't travel.

The cities with the most robust public transit systems, such as New York City, Boston, Chicago, Washington D.C., have seen the biggest drop in transit use. The higher your ridership, the more it can drop.
Methodology
To determine which cities' travel restrictions had the biggest impact on mobility in the United States, the researchers at Insurify, a website for auto insurance quotes comparison, compiled data on relative changes in driving, walking, and use of public transit in 15 major cities. Numbers were provided by Apple, a consumer electronics company. The Apple Maps service compared the relative volume of directions requests per city to a baseline volume on January 13, 2020. The data is sent from users' devices to the Apple Maps service and is anonymized.
The Insurify research team compared the change in relative Apple Maps directions requests 38 days before and after March 13th, 2020, the day President Trump declared a national state of emergency. The higher the percentage, the bigger the decrease in direction requests.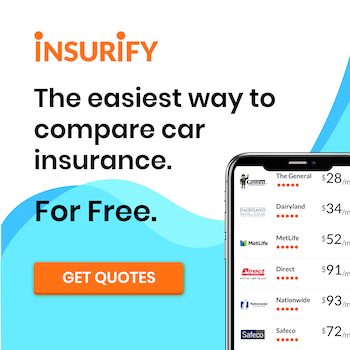 15. Baltimore, Maryland
Overall dec: 47.87%
Relative Decrease in Driving: 44.83%
Walking: 46.19%
Transit: 52.59%
14. Atlanta, Georgia
Overall: 48.09%
Relative Decrease in Driving: 46.12%
Walking: 47.04%
Transit: 51.10%
13. Houston, Texas
Overall: 49.48%
Relative Decrease in Driving: 49.20%
Walking: 44.94%
Transit: 54.29%
12. Dallas, Texas
Overall: 50.04%
Relative Decrease in Driving: 48.73%
Walking: 46.43%
Transit: 54.96%
11. Detroit, Michigan
Overall: 52.39%
Relative Decrease in Driving: 53.44%
Walking: 45.19%
Transit: 58.53%
10. Philadelphia, Pennsylvania
Overall: 57.21%
Relative Decrease in Driving: 50.20%
Walking: 56.61%
Transit: 64.84%
9. Miami, Florida
Overall: 58.49%
Relative Decrease in Driving: 55.38%
Walking: 56.80%
Transit: 63.30%
8. Denver, Colorado
Overall: 59.42%
Relative Decrease in Driving: 54.19%
Walking: 56.86%
Transit: 67.21%
7. Chicago, Illinois
Overall: 61.81%
Relative Decrease in Driving: 50.62%
Walking: 59.77%
Transit: 75.05%
6. Los Angeles, California
Overall: 63.78%
Relative Decrease in Driving: 57.92%
Walking: 59.70%
Transit: 73.73%
5. Washington, DC
Overall: 63.83%
Relative Decrease in Driving: 52.28%
Walking: 62.23%
Transit: 76.98%
4. Seattle, WA
Overall: 63.92%
Relative Decrease in Driving: 54.48%
Walking: 61.83%
Transit: 75.46%
3. Boston, MA
Overall: 68.08%
Relative Decrease in Driving: 56.51%
Walking: 68.25%
Transit: 79.50%
2. San Francisco, CA
Overall: 70.23%
Relative Decrease in Driving: 61.32%
Walking: 70.79%
Transit: 78.58%
1. New York City, NY
Overall: 71.37%
Relative Driving Decrease: 57.62%
Walking: 74.59%
Transit: 81.89%