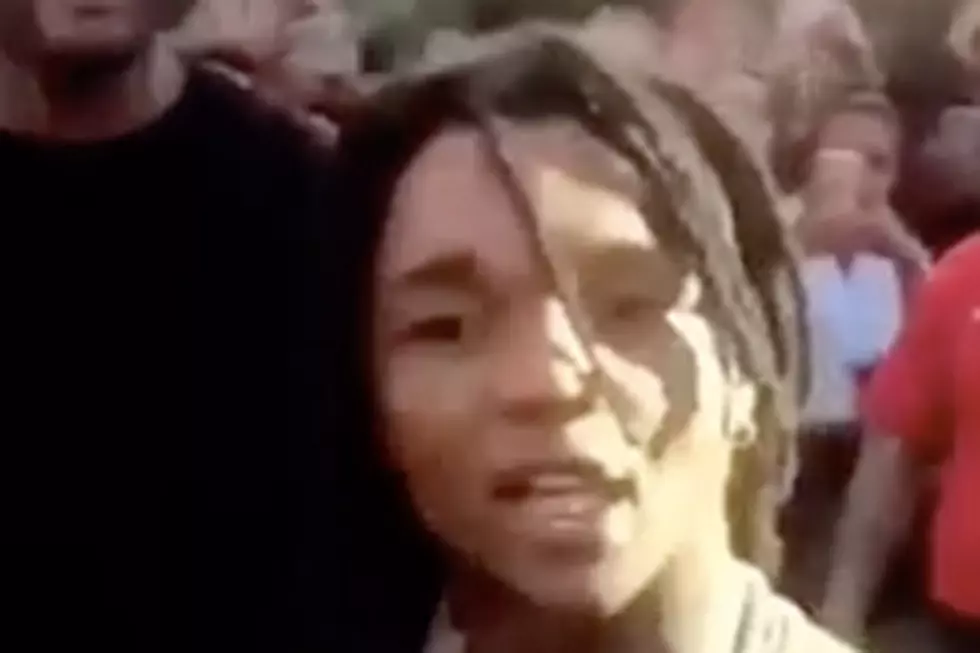 Swae Lee Goes Off on Fan for Throwing Drink at Him During Concert: Watch
hiphopvideoworld_ via Instagram
Earlier today (July 22), a clip from Rae Sremmurd's set at Wireless Fest in London surfaced. In the brief clip, a fan appears to throw a drink at the "Sunflower" rapper as he was walking with security in the middle of the audience. Immediately after the unidentified drink made contact with him, Swae began looking for the fan who threw it.
"Who threw that shit?!" Swae asked fans in the crowd repeatedly.
Fortunately, the dispute didn't escalate from there. Swae kept his cool and did not unleash his #BottleCapChallenge moves. The rapper's latest run-in with a fan did not hinder him from continuing to tour overseas. However, this isn't the first time the Mississippi native lashed out at a fan for throwing something at him.
Last year August, a fan threw her cellphone at Swae while he and Jxmmi were performing "Powerglide." With his lip bloodied and swollen, Swae read off the fan's information on stage before his team stopped him from saying anything else.
"My lip is fucked up this dumb ass girl through (sic) her phone on stage like a baseball," Swae Lee tweeted after the show. "Y'all gotta have more common sense than that my shit is fucked might miss a few days of tour."
Watch Swae Lee confront a fan for throwing a drink at him below. XXL has reached out to Swae Lee's camp for comment.
Read 10 Wild Stories That Took Place During Hip-Hop Tours