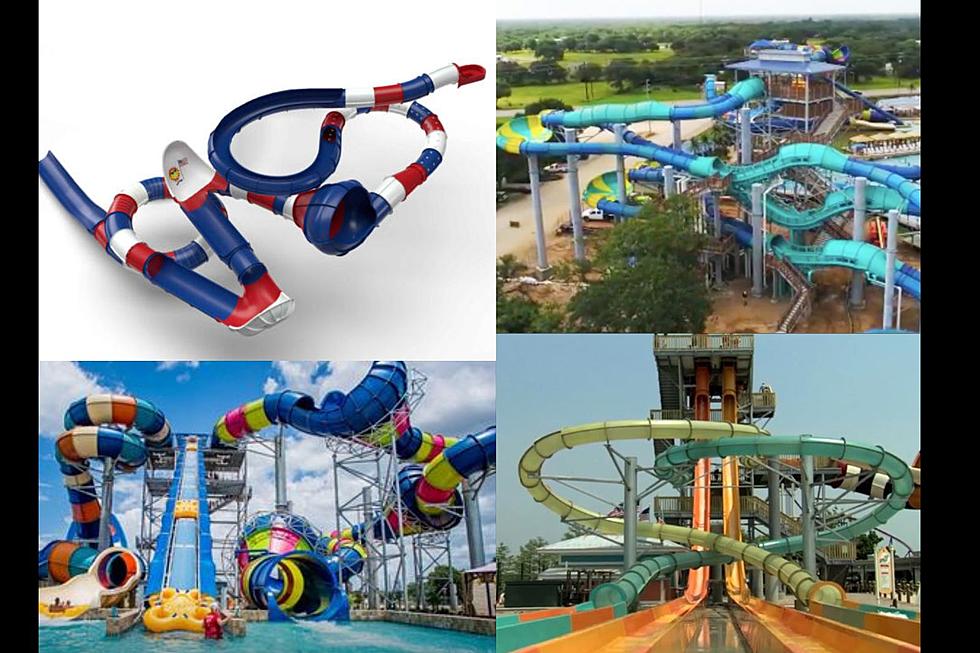 The Cleanest Waterpark in Texas Continues to Expand With Four New Slides
Splashway Website
I remember going to a new Waterpark out in the middle of nowhere many years ago. It was the first time that I had actually had heard of the town of Sheridan, Texas.  I thought what a cute little waterpark. Humble beginnings indeed! Splashway now has one of the best water parks in the state of Texas!  Spalshway continues to add attractions every single year and this year is no different. For the 2022 season, FOUR new slides will make their debut at the 'cleanest water park in Texas.'
Earlier this week, Splashway announced that April 30th, 2022 will be the official start of the 2022 season!  The new slides will feature award-winning body slides, family tube rides, and even a brand new attraction never seen before. Check out the photos of the new slides and check out their already awesome slide lineup. Check out the concept video at the end of the article to see what this will all look like in the park when completed.
NEW FOR THE 2022 SEASON
THE PATRIOT
Introducing the world's newest water slide, coming only to Splashway Waterpark in 2022, The Patriot! Come try this totally new world-class attraction only at Splashway Waterpark, Summer 2022!
THE TEXAS TWIST
This slide sends riders through back-to-back turns and high-banking curves, featuring narrow loops and twisting tunnels, for a truly thrilling ride.
SUMMIT PLUMMET:
This slide starts in the SkyBOX, where riders will wait with anticipation until the floor drops from under them, sending them plunging into this iconic ride.  Talk about G-Force!
BLUEPER LOOPER
PICTURE COMING SOON: Come ride the waterpark industry's #1 single and double tubing ride! This water slide launches riders into an enclosed flume and sends them whizzing through a mix of back-to-back curves, drops, and vortex loops!
 DUELING SPLASH BLASTERS
This cutting-edge coaster swept industry awards like the WWA 2019 Leading Edge Award, Brass Ring Award, and Impact Award by the International Association of Amusement Parks & Attractions!
LOCO MONO
This is the slide for the ultimate adrenaline rush!
RAYS RIPTIDE
Pile 3 of your best friends into the raft and off you'll go through crazy twists and turns before dropping 45-degrees into the mouth of a mega wave.
TUBULAR TORNADO:
A combination of thrilling tunnels blast you straight into a giant funnel where you'll spin wildly before plunging straight down the spout
MIDNIGHT STORM:
This is my favorite type of ride. In total DARKNESS!
See the full slide and ride lineup for Splashway by clicking here. Get tickets to Splahway by clicking here.
50 Famous Brands That No Longer Exist