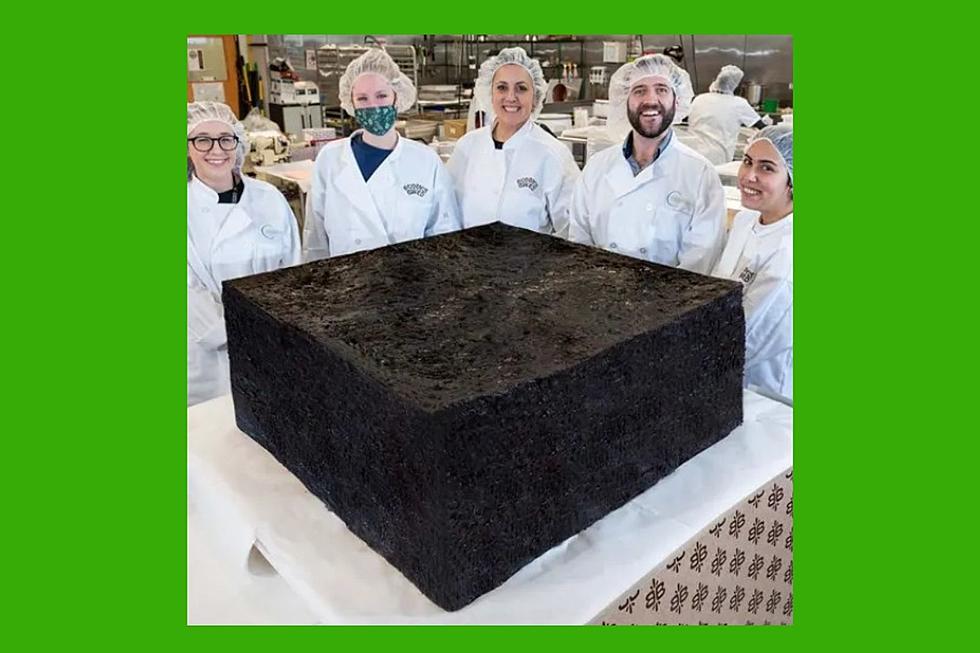 This World Record Pot Brownie Got Totally Baked for National Brownie Day
TDR/YouTube
It's cloudy with a chance of munchies in Massachusetts, man!
National Brownie Day 2021 has brought us the World's Largest Pot Brownie.
More specifically MariMed, Inc. brought us the world's largest pot brownie!
MariMed is among the leading multi-state cannabis operators in the US so naturally, National Brownie Day was of big interest to them. With growing facilities in Delaware, Maryland, Massachusetts, and Nevada, we have to wonder when we will see these larger growing operations in more cities across the US. specifically Texas.
Did you know Texas is home to over 250,000 hemp farms?
There is even one right here in Victoria, Hempyre!
So is this pot brownie the actual world record? LOL, We may never know.
MariMed, Inc. unveiled what they proclaimed is the world's largest pot brownie on Tuesday to celebrate National Brownie Day today. This just happens to coincide with the launch of the company's new brand, Bubby's Baked.  And Bubby, did they bake!
Actually, they baked a brownie and made some serious bread. According to a Youtube segment from the Dales Report, MariMed stock jumped 200%!
But we will never really know if a pot brownie was ever made that was bigger than this one. Wink
What went into this brownie exactly?
You're likely not surprised to read that this brownie has all of the basics like; eggs, flour, sugar, and cocoa but this brownie, according to Marimed's press release which you can read here, also included a staggering "20,000mg of THC."
"The confection measures 3 feet wide by 3 feet long and 15 inches tall, weighs a whopping 850 pounds," according to MariMed.
What other kind of brownies is MariMed and Bubby's Brownies baking?
Bubby's comes in three classic confectionery recipes! Regular brownies, chocolate chips, and snickerdoodles are the three flavors of brownies you can buy to celebrate National Brownie Day. Happy National Brownie Day! 
What about Hemp Tamales, a new Christmas tradition? Just kidding...
Tamale Making Isn't THAT Hard Y'all
Truly Texas Christmas Ornaments