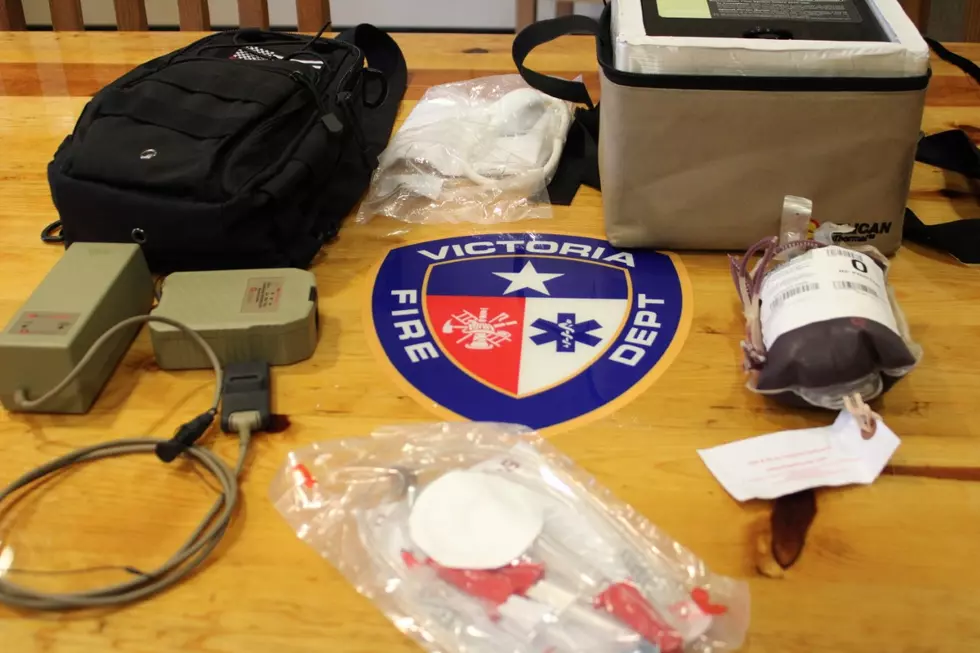 Victoria Fire Department Celebrates 1 Year of Blood Transfusions
The Victoria Fire Department celebrates a milestone today.  Today marks one year since the Victoria Fire Department began providing whole blood transfusions in the field, and during that time, the department has seen great improvement in health outcomes for critical patients.
One year ago, the Victoria Fire Department began carrying units of O-positive blood, which can be safely given to any patient regardless of blood type, to be administered in emergency situations. At the time, fewer than 20 ground EMS services in the U.S. were providing this type of lifesaving care.  In addition to the higher survival rate, prompt blood transfusions can help some patients to avoid needing surgery or other extensive care.
Blood for transfusions is provided through the Brothers in Arms program, a partnership with the South Texas Blood and Tissue center that encourages men with O-positive blood to donate on a regular basis. To ask about signing up for the program, call the South Texas Blood and Tissue Center at 361-576-3651.
The Victoria Fire Department is also partnering with local health care providers and nonprofits to provide a no-cost flu shot clinic for homeless and low-income residents 11 a.m.-1 p.m. Oct. 26-28 at Queen City Park.
If you are looking for something to do. The City of Victoria Convention & Visitors Bureau is seeking volunteers to serve on the Tourism Advisory Board, a new board that will advise the City on matters related to the tourism industry and the allocation of hotel occupancy tax funds.
Enter your number to get our free mobile app
In Pictures: What Education Looks Like Around the World During a Pandemic