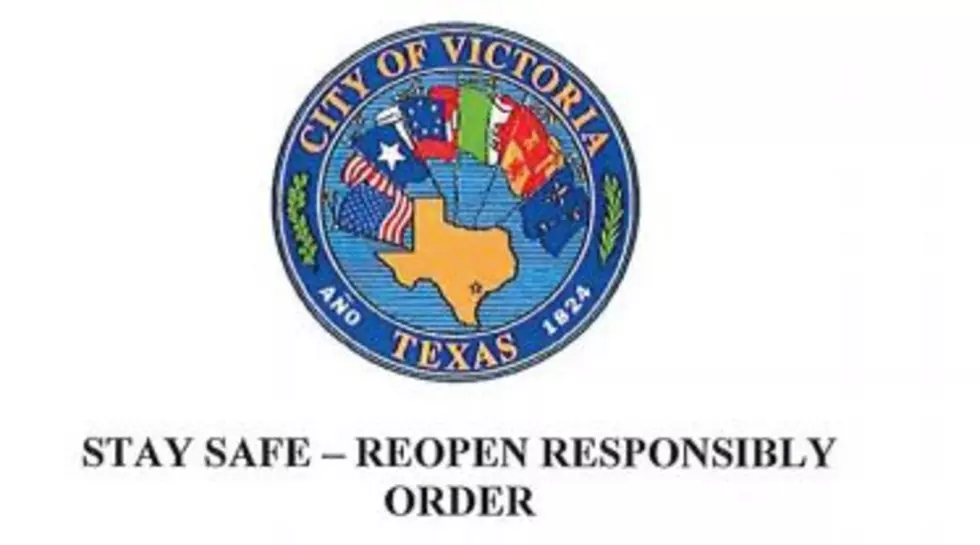 Victoria Here Are Some Clarifications to Our Newest Order
City of Victoria
STAY SAFE- OPEN RESPONSIBLY ORDER and FAQ
During Wednesdays April 22nd, live stream of the Operations of Emergency Management briefing presented on all four of our local Townsquare media pages, Victorians learned that city officials have deemed almost all Victoria and Victoria county businesses as " essential"  with the newest STAY SAFE- REOPEN RESPONSIBLY ORDER officially in effect midnight April 24th until April 30th tentatively.
There appeared to be a great deal of comment and questions from citizens regarding clarification on the latest order. City officials understand the need for clarification and have offered the community a slide show as well as a FAQ of the top four most frequently asked questions at this time. Keep in mind if anyone has questions, they are free to call Victoria 's hotline number. That number is 361.580.5796
To read the City of Victoria's STAY SAFE- REOPEN RESPONSIBLY ORDER click here.
To read Victoria County's STAY SAFE- REOPEN RESPONSIBLY ORDER click here.
We certainly hope this helps to address some of our community's most common questions. Stay Safe and Re-Open Responsibly Victoria.
Enter your number to get our free mobile app
."}" data-sheets-userformat="{"2":6657,"3":{"1":0},"12":0,"14":[null,2,0],"15":"Arial, sans-serif"}">
CHECK IT OUT: Here's how to stop your glasses from fogging while wearing a face mask