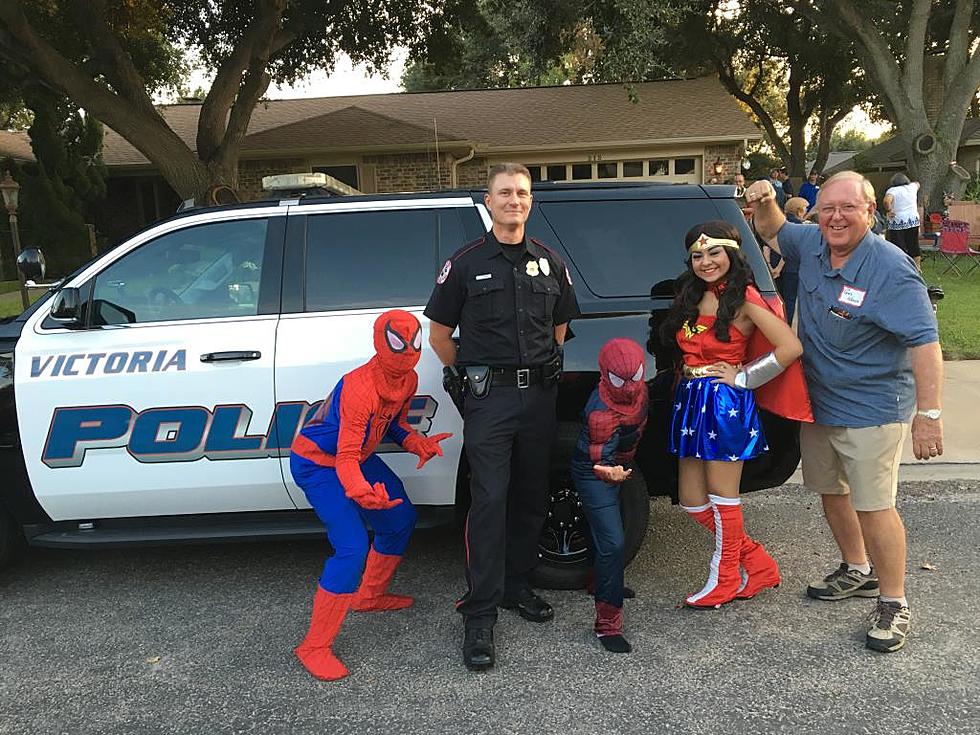 Victoria Police Department National Night Out
Photo credit City of Victoria/ Victoria PD
It's one of the biggest nights for police departments throughout our nation and you're invited.
The Victoria Police Department's Community Engagement Unit is inviting Victoria neighborhoods and apartment complexes to participate in National Night Out, an evening of block parties hosted throughout the nation to strengthen police-community relations and improve neighborhood fellowship.
National Night Out will be Tuesday, Oct. 5.
Mark your calendars for National Night Out on October 5th. This is your chance to visit with neighbors and equally important, our community's policemen and women who serve our area to protect yours.
Residents who would like to host a block party and receive a visit from first responders should contact the Community Engagement Unit at 361-485-3808 or PoliceCEU@victoriatx.gov.
According to the latest City of Victoria civic alert, which you can view in its entirety here,
"These parties are a great way for residents to meet their neighbors and the officers who serve them," said Community Engagement Officer John Turner. "If you've hosted a party before, we'd love to have you back, and if this is your first year to participate, we can help you to host a successful event."
If you've never hosted a National Night Out block party before, our VPD would love to visit with you to help you!
Come to the Kick-Off party on Sept. 25th at DeLeon Plaza too! It's fun and free!
The Victoria Police Department will also host a National Night Out Kick-Off Party on Saturday, Sept. 25, from 5 to 8 p.m. at Deleon Plaza. The kickoff party is a free family-friendly event featuring entertainment from area youth, children's activities and information from local community groups.
It's such a great opportunity to visit old friends, meet new neighbors and ask questions and engage with our officers. You will love this! Now, they just need you to co-host it with them! 
VICTORIA MALL IN THE NINETIES
You Are Getting Married Where You Met Your Partner, Where Is The Wedding Going To Be?
We always have so much fun with our listeners during our Question of the Day. This Q of the D cracked us up AND melted our hearts!