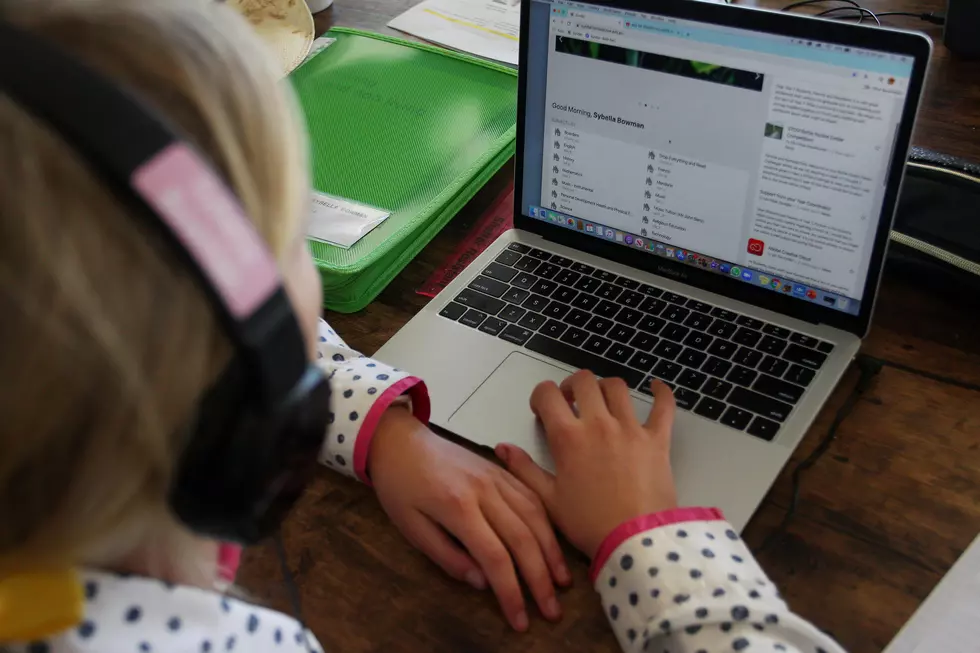 VISD Students Still Need Hundreds of Devices, Here is How to Help
Getty Images
Hundreds of our VISD students are still waiting for technology to be delivered to enhance their education as the US competes for the demand of digital materials needed due to the COVID-19 pandemic.
VISD Education Foundation, a 501(c)(3) nonprofit, and DE Webworks have partnered to collect used technology devices for the hundreds of VISD students still needing access to reliable technology for online learning.
According to VISD, "The District is waiting on back-ordered devices as the entire country is competing for technology. The partnership between the VISD Education Foundation and DE Webworks will help to bridge the gap in our community's digital divide."
 Drop-off for used devices is at DE Webworks from 8 am - 5 pm Monday - Friday, located at 3901 N. Main Victoria 77901. Their staff will then wipe data from the devices and load the operating systems of devices on the approved VISD device list.
 Apple products must either be factory reset before donating, or the password must be provided with the device.
 The minimum device requirements include:
Operating System Windows 10
Webcam Built-in webcam or USB Webcam
Speakers Built-in speakers, aux or USB speaker
Operating System Mac OS X 10.11 El Captian or later
Webcam Built-in webcam or USB Webcam
Speakers Built-in speakers, aux or USB speaker
Android: Compatible with Android phones and tablets. Support is limited to the last four major versions of Android
iOS: Compatible with iPhone, iPad, and iPod touch on iOS 12 or later
Chromebook compatible through web page or Google Play Store
If you do not have a device you're able to donate but still want to contribute, monetary donations to help with technology needs will also be accepted by reaching out to Robin Harkey at robin.harkey@visd.net or call 788-9271 x 40624.
Together we can help meet the needs of our VISD students.
Enter your number to get our free mobile app
CHECK IT OUT: How To Unlock Your iPhone With Your Voice