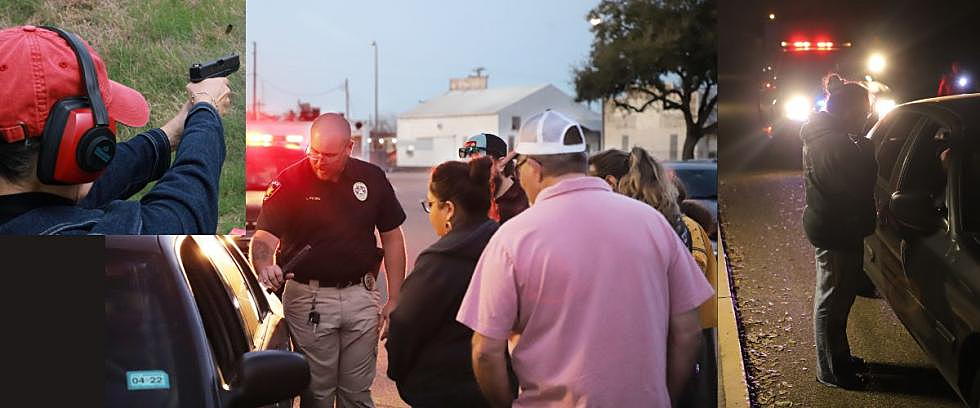 VPD Civilian Police Academy Now Accepting Applications
The Victoria Police Department Community Engagement Unit is now accepting applications for the Civilian Police Academy.
What is it?
The Civilian Police Academy is an 11-week program designed to give residents a working knowledge of the Victoria Police Department. It consists of a series of classes and discussions held 6-9 p.m. Tuesday evenings starting Feb. 21 and two Saturday mornings, April 1 and 22.
Completion of this course does not lead to job positions in law enforcement.
How much does it cost?
These classes are offered at no charge thanks to the financial support of local businesses.
What to expect
Law enforcement officials will teach participants about how their police department works and how officers train. Many classes provide "hands-on" experiences that provide an element of excitement and participation. Some of the topics the participants will experience are building searches, firearm safety and shooting, traffic stops, K-9 tactics and gang awareness.
How to apply
Each class is limited to 20 students and is filled on a first-come, first-serve basis. Applicants must be 18 years of age and must pass a background check.
Application forms can be picked up at the Community Engagement Office located in the Victoria Mall next to Chick-Fil-A or downloaded online at www.victoriatx.gov/police.
The deadline to apply is Feb. 10.
For more information about the Civilian Police Academy, please contact VPD Community Engagement at 361-485-3808 or PoliceCEU@victoriatx.gov.
PHOTO #1: Senior Police Officer Lee Peters gives a demonstration of a traffic stop during the 2022 Civilian Police Academy.
PHOTO #2: Residents will be able to take part in hands-on activities during the Civilian Police Academy, including firearm safety and shooting.
PHOTO #3: A 2022 Civilian Police Academy participant conducts a simulated traffic stop.
20 Shortcuts Around Victoria to Get to Your Destination Faster
20 Nostalgic Things Only 90s Babies Will Understand