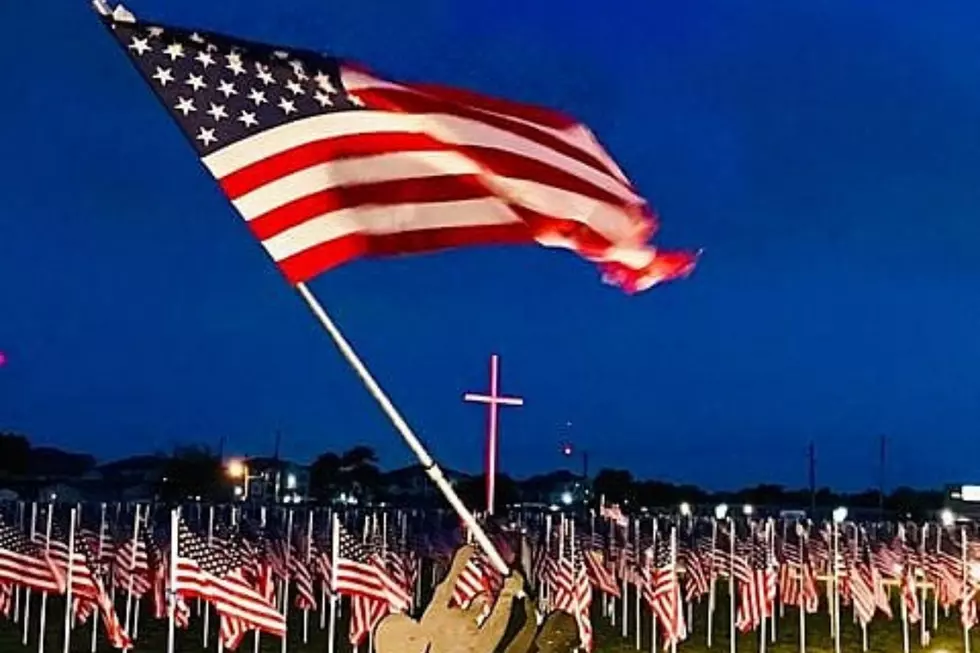 Warriors Weekend is Set for 2021
Field of Honor
As reported by KAVU Newscenter 25, Ron Kocian president of Warriors Weekend will return this year but will be done in a different way. Warriors Weekend is planned for 2021 after being canceled last year due to the pandemic. This year's Warrior's Weekend Veteran Field of Honor XIII will take place from May 1st - 31st, 2021 at Parkway Church.  If you need any information or would like to purchase a flag for the Field of Honor, click here.   Warrior's Weekend First Responder & COVID-19 Front Line Medical Workers Field of Honor II  will run from October 9th-21st, also Parkway Church.
Here is also a great opportunity for students to earn a scholarship. For the first time ever, the Field of Honor Team is seeking out 50 student Ambassadors (from elementary thru college!) who would like to earn a Warrior's Weekend Field of Honor Scholarship. Students can earn the scholarship by providing a way for individuals, families, and even businesses to celebrate the service and sacrifices of Veterans and those currently serving in the Military...through Field of Honor flag sponsorships.
This year they have seen many students who have been unable to participate in flag sales with their youth or school organizations. This is a way for students to earn money for their own projects, school expenses, or toward whatever they wish to apply the scholarship money. Warriors Weekend wants to pay it forward to the NEXT GENERATION, but they want it to be earned, not just given in order for it to have a meaningful impact.
All your student has to do is sell flag sponsorships to earn a Warrior's Weekend Scholarship. It's simple...for each and every flag sponsorship you sell for $40, you will be awarded $20 PER sponsorship! The BEST PART...there is NO LIMIT to the number of flag sponsorships you will be allowed to sell; which means NO LIMIT to the amount of money paid as a scholarship!!
To sign up please call or text Mrs. Nancy Borden at  361-649-5875. She will help you get started.  DO IT SOON! This opportunity will end on April 21st! Flag Posting is on MAY 1st!
Get more information about Warriors Weekend by visiting their website.
LOOK: 100 years of American military history