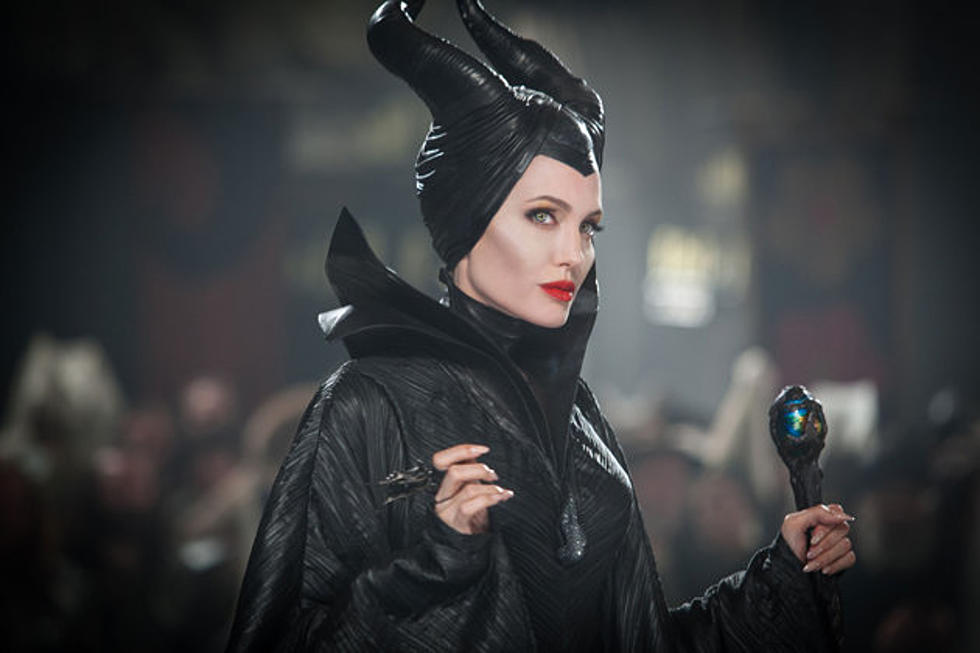 Weekend Box Office Report: 'Maleficent' Casts a Spell Over the Box Office
Disney
We're knee-deep in the summer movie season and the hits just keep on coming. Despite mixed buzz, 'Maleficent' opened very strong, not coming close to the massive numbers of the past few weekends, but certainly holding its own. However, the success of Disney's latest live action effort meant that the weekend's other big release, Seth MacFarlane's 'A Million Ways to Die in the West,' fared less well.
Film
Weekend
Per Screen
1
Maleficent
$70,000,000
$17,730
$70,000,000
2
X-Men: Days of Future Past
$32,600,000 (-64.1)
$8,148
$162,069,000
3
A Million Ways to Die in the West
$17,069,000
$5,405
$17,069,000
4
Godzilla
$12,225,000 (-60.5)
$3,492
$174,657,000
5
Blended
$8,425,000 (-41.0)

$2,370
$29,632,000
6
Neighbors
$7,715,000 (-45.0)
$2,625
$128,601,000
7
The Amazing Spider-Man 2
$3,775,000 (-51.7)
$1,754
$192,730,000
8
Million Dollar Arm
$3,700,000 (-46.9)
$1,589
$28,097,000
9
Chef
$2,009,000 (-11.4)
$3,220
$6,924,000
10
The Other Woman
$1,425,000 (-61.6)
$1,279
$81,112,000
With $70 million over the weekend, 'Maleficent' is off to a very strong start. The film's PG-rating may give it legs, too. Families don't get out to the movies as fast as teenagers and geeks and they may ultimately give this one a stronger second (and third) weekend than most blockbusters. It's still too early to say where 'Maleficent' will ultimately fall -- it's not going to do 'Alice in Wonderland' numbers but it's certainly going to out-perform some of Disney's other recent live action efforts -- but $200 million feels like the first obvious goal.
In second place, 'X-Men: Days of Future Past' took the typical second week stumble, but held on strong enough, grossing $32 million. The film now stands at $162 million and isn't that far away from being the highest grossing film in the franchise's history. It's hard to imagine it not surpassing the $234 million that 'X-Men: The Last Stand' made eight years ago. Still, this was one of the most expensive movies ever made (the "official" budget is a big joke) and Fox would really like this one to join the $300 million club ... but that's not going to happen. Expect this one to make it to $250 million or so. International grosses will make it profitable.
In third place, 'A Million Ways to Die in the West' limped to a mediocre $17 million opening, failing to replicate the success of MacFarlane's 'Ted' in any way whatsoever. Blame MacFarlane for not being a proper leading man. Blame the western genre not being particularly popular. Blame the frequently lame trailers. Whatever ultimately gets blamed, MacFarlane is probably thanking his lucky stars that 'Ted 2' starts filming soon.
In fourth place, 'Godzilla' officially started to slow down, taking in $12 million for a $174 million total. At this rate, $200 million is still looking like a sure thing but every dollar made after that may prove a challenge. Right below it, Adam Sandler's 'Blended' continued pulling in disappointing numbers, grossing $8 million for a $29 million total.
The back half of this week's top 10 is split pretty evenly between the losers and the winners. File 'Neighbors' in the winners column with its $7 million weekend and $128 million total gross. Put 'The Amazing Spider-Man 2' in there with the losers as it struggles to reach $200 million. Also a loser: 'Million Dollar Arm,' which is only making money at this point because it's a thing that exists, not because people actually like it.
But let's end on a positive note! 'The Other Woman' broke $80 million and is about to end its run as a surprisingly solid hit, and 'Chef' continued to do very well in limited release, bringing its gross to almost $7 million. It'll be interesting to watch how it does as it expands into additional theaters.