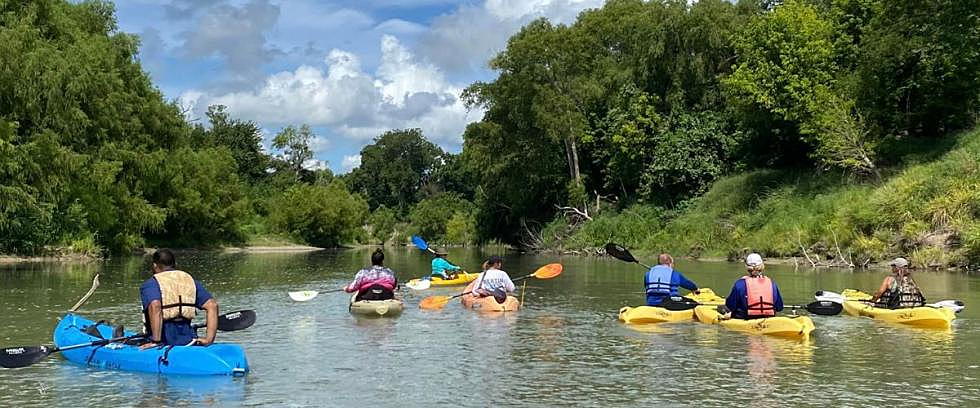 Winter Games of Texas Back In Victoria
Residents will have another chance to watch top amateur athletes from around the state and beyond as the 2023 Texas Amateur Athletic Federation Winter Games of Texas continues during the next two weekends.
The City will host a youth softball tournament 8 a.m.-midnight Feb. 25 and 8 a.m.-8 p.m. Feb. 26 at the Victoria Youth Sports Complex, 107 N. Ben Wilson St. More than 50 teams are scheduled to attend.
The following weekend, March 3-5, these events will take place:
·         Adult tennis: 9 a.m.-6 p.m. March 4, Victoria Country Club, 14 Spring Creek Road
·         Disc golf: 9 a.m.-noon March 4-5 with finals starting at 1 p.m. March 5, Riverside Disc Golf Course and Fox's Bend Disc Golf Course within Riverside Park
·         Flag football: 10 a.m.-midnight March 4 and 10 a.m.-10 p.m. March 5, Riverside Soccer Complex, 1407 W. Red River St.
·         Golf: 8:30 a.m.-1:30 p.m. March 4, Riverside Golf Course, 302 McCright Drive
·         Kayaking: 9 a.m.-5 p.m. March 3-4, Guadalupe River within Riverside Park (starting at the boat ramp); awards ceremony 6 p.m. March 5 at the Memorial Rose Garden
Event times are subject to change based on attendance and other factors. Information about individual events is available at www.victoriatx.gov/tournaments.
The 2023 TAAF Winter Games are expected to attract more than 2,500 athletes during the three-weekend series, along with coaches and spectators.
Stay connected
To learn more about the TAAF Winter Games, visit www.victoriatx.gov/tournaments.
To view photos from the first weekend of the TAAF Winter Games, visit www.victoriatx.gov/communications.
IN CASE YOU MISSED IT...
Will Heard Road to close
Starting Wednesday, Feb 22, Will Heard Road will close for paving improvements from Salem Road to the dead end for two weeks, weather permitting.
All businesses and homes in the construction zone will remain accessible. Through traffic can avoid delays by seeking alternate routes.
For more information, contact Engineering at 361-485-3340.
22 Texas Words That Don't Exist But Just Make Sense
Top 10 Most Redneck Texas Towns