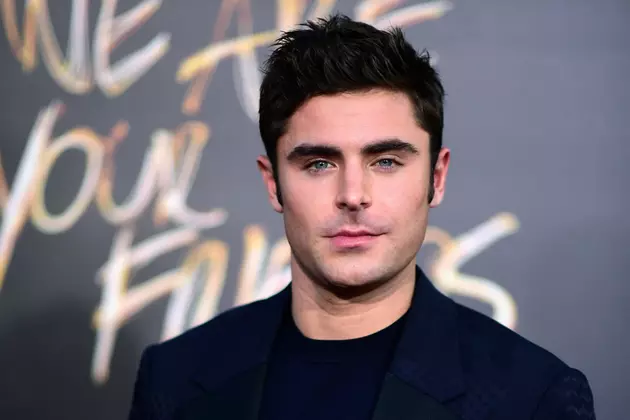 Zac Efron Will Flash His 'Killer' Good Looks as Serial Murderer Ted Bundy
Frazer Harrison, Getty Images
Hold onto your (well-toned) butts, ladies and gentlemen, because Zac Efron's career is about to kick into high gear. After a few years spent as a teenage heartthrob  —  and a few more years spent revamping his image in movies like Neighbors and Baywatch as everyone's favorite 'sex idiot'  —  it looks like Efron is gearing up to pivot yet-again into the dramatic stage of his career. What type of dramatic turn, you ask? A troubled artist? A struggling musician? You're close! How about infamous serial killer Ted Bundy?
That's right, Variety announced earlier today that Efron will be playing Bundy in Extremely Wicked, Shockingly Evil and Vile, the independent retelling of Bundy's killings throughout the 1970s. According to the article, Michael Werwie's original screenplay was honored both by the Black List and the MPAA via the Academy's Nicholl Fellowship program for emerging writers, making this something of a hot ticket in the world of independent cinema. The film will also be helmed by documentarian and filmmaker Joe Berlinger, who previously worked on several true crime projects and is even a past Academy Award nominee for some of his non-fiction work.
As the Variety piece points out, Extremely Wicked, Shockingly Evil and Vile had previously been announced in 2014 with Ziad Doueiri (The Attack) directing. At the time, Doueiri described the film as being through the eyes of Bundy's girlfriend, the woman who eventually turned him in for his crimes. "It's not going to be like When Harry Meets Sally," Doueiri told Variety in 2014, "but [it] will be a very compelling love story," with the film explicitly dealing with the guilt that Bundy's girlfriend felt for her actions. Efron is an excellent choice for a handsome and charming character who nevertheless hides a dark side; here's hoping that his involvement means this one will finally move into production sometime soon.