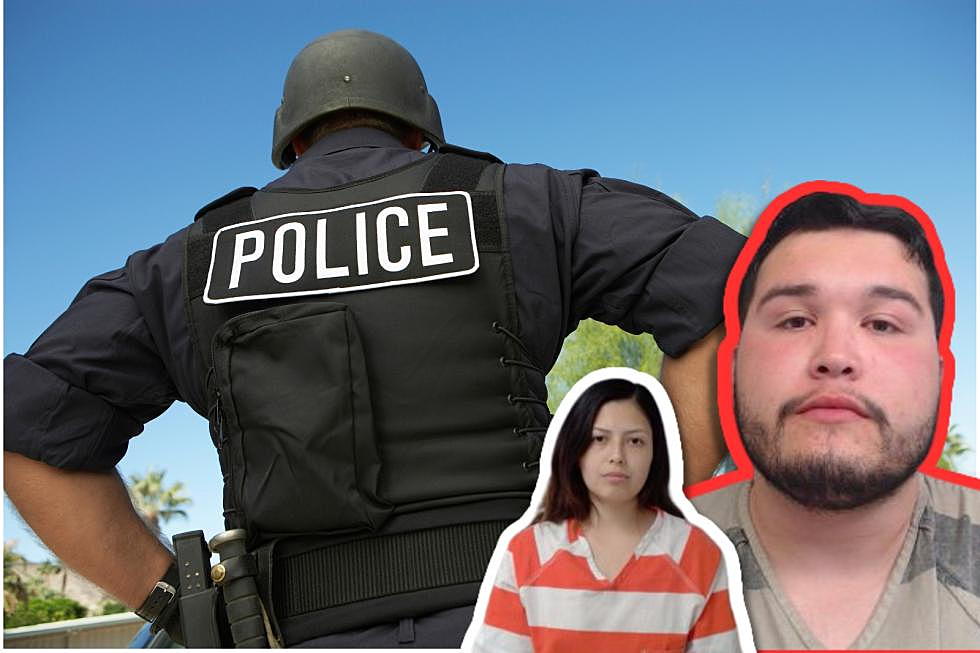 4 TX Children Left Alone Surrounded by Drugs, Ammo, and Filth
Webb County Sheriff's Office
Around 2:25 am, 4 young children were left home alone while both parents went out to a bar in Laredo, Texas. 25-year-old Jonathan Daniel Aguirre and 27-year-old Ashley Ancheyta abandoned their young children to go fight at a bar in Laredo, Texas.
THE TWO ADULTS FIGHT AND LEAVE
Aguirre and Ancheyta got into an argument at a local bar in Laredo which ended in the couple leaving separately. Aguirre went to go get his son who was unsupervised but Ancheyta went to a friend's house.
SHOOTING GUNS OUT OF HIS TRUCK
While driving in his 2022 Dodge Ram, Aguirre opened the sunroof, pointed his rifle outside, and shot 2-3 rounds into the air. This led to a 'shots fired' 911 call.
Police located Aguirre as he was heading inside the home. Police detained Aguirre without issues but when they stepped inside the home they were confronted with a troubling scene.
FINDING THE ABANDONED CHILDREN
4 children aged 3-5 were sleeping on one sofa surrounded by filth. Officers mention the home smelled like a dead animal or rotten food. As they began looking around, police found cocaine laid out in plain view where the children could reach.
HAZARDOUS AND UNSAFE LIVING CONDITIONS
Officials also located a laundry basket that had live rounds in it. They described the living conditions as unsafe as the food was rotting with flies everywhere, trash next to the kitchen, and dirty mop water and food were left out.
CHILDREN ARE LEFT WITH GUNS, DRUGS, AND ALONE
Aguirre admitted he was left to care for the children but took off for several hours. Police seized about 1 pound of cocaine from the residence, cash, a scale, and assorted ammo. 
Ancheyta contacted the police hours later. According to police, she said she was at a friend's home and did not hear her phone. Both adults were arrested.
Lone Star Texas Home