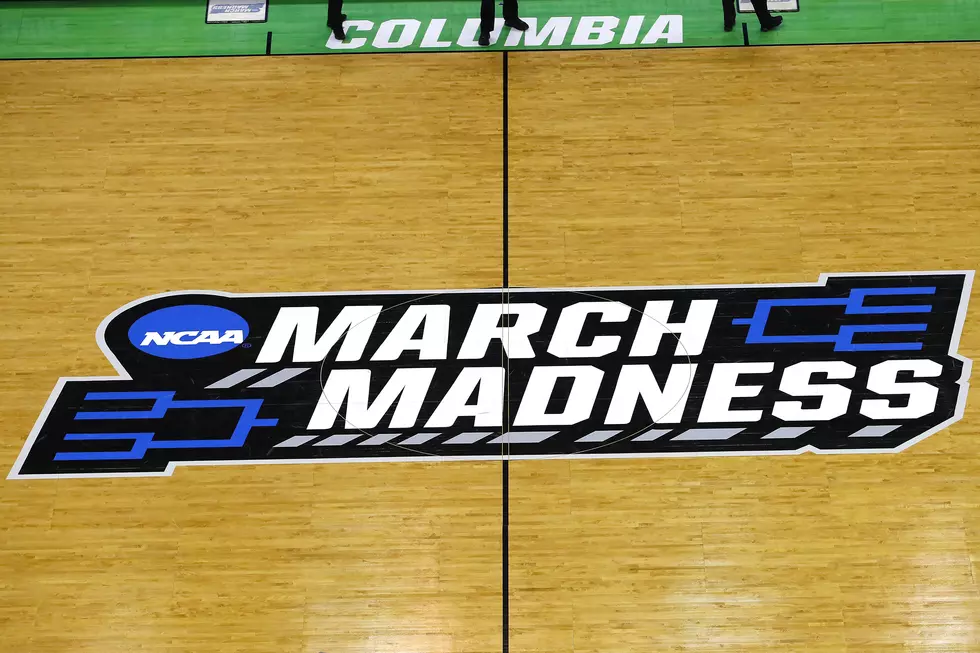 A Look at Texas Teams Who Made the 2021 NCAA Tournament
Getty Images
Well, ladies say goodbye to your husbands and boyfriends for a couple of weeks as America is ready for the NCAA tournament!
Countless Texans pretended to partially watch last night's Grammy awards but their real attention was focused on the first opportunity to start filling out brackets ahead of this week's deadline. The madness was canceled in 2020 so you know fans of college hoops are starving to get this tournament underway. Last night when I looked at the pairings, I was horrified by my first attempt to fill out a bracket. Whenever I get down to the Elite Eight or Final Four I'm always bothered by how many Number 1 seeded teams I still have in the tournament. They never all make it to the end. But on paper, they look like the best teams. Which upsets will you select?
While you try to ponder the perfect picks, let's take a look at the teams from Texas who made it to the big dance this year. 6 teams have made the tournament, and a seventh team is hoping to win a play-in game on Thursday. Some will try to claim 7 teams from Texas have made the tournament, but until you WIN your play-in game you are not technically 'in' the tournament. You have to win the play-in game first. So we see the number as 6 teams with the possibility of a seventh.
---
Thursday, March 18th Play-In Game: Texas Southern vs Mount St. Mary's.
#16 seed Texas Southern managed to go 16-8 during the regular season winning the SWAC. This will be the 9th time a team from Texas Southern has made the tournament itself or a play-in game according to click2houston.com. The only obstacle before Thursday's game would be a positive covid-19 test. If a team experiences an outbreak, they will be replaced with the next best team taking their place in the play-in game.
---
Friday, March 19th: #2 Houston vs #15 Cleveland State.
#2 seed Houston is enjoying its highest ranking in the tournament since the 1980s. It's the third year in a row the team has made the tournament with 22 appearances overall according to uhcougars.com. Houston will take on Cleveland State with the winner moving on to take on the winner of the Rutgers vs Clemson game.
---
Friday, March 19th: #1 Baylor vs # 16 Hartford.
#1 seed Baylor is my early pick to win the Tournament. I want to pick a Texas team and Baylor just seems to such a great team I think they have as good a chance as anyone to win, and I really want to pick a Texas team despite what all the sports experts say. The Bears will take on Hartford who have made history with their first-ever appearance in the Tournament according to actionnetwork.com. Let's hope they enjoy the experience and are ok with a quick exit.
---
Friday, March 19th: #6 Texas Tech vs #11 Utah State.
#6 Seed Texas Tech has enjoyed some deep runs in the NCAA tournament over the years, and while they might not have enough to get to the Final Four this year, it does seem like they can get past Utah State. Some are selecting Utah to upset Texas Tech but we Texans know better (fingers crossed). The winner of the Texas Tech Utah game will move on to face the winner of the Arkansas vs Colgate game which many are picking as another upset according to DallasNews.com.
---
Friday, March 19th: #13 North Texas vs #4 Purdue.
#13 seed North Texas looks to upset Purdue with their stingy defense and ability to change the pace of the game with their defense. With a nickname like the 'Mean Green' which is probably unknown to fans of Purdue, North Texas is for real and Purdue will need to be ready from the get-go if they want to avoid an early exit according to indystar.com.
---
Saturday, March 20th: #3 Texas vs #14 Abilene Christian.
The #3 seed Longhorns will face an in-state opponent to kick off the tournament as they will square off against Abilene Christian on Saturday evening. Even though this game doesn't happen until late in the day on Saturday, it will be a great one to watch. Abilene Christian is another excellent defensive basketball team that could make the longhorns sweat according to actionnetwork.com. If Texas can stay locked in from the beginning and prevent from turning the ball over, many have them making a deep run this year. It all starts with getting past Abilene Christian.
---
The 40 Best Cover Songs by Rock Bands
CHECK IT OUT: See the 100 most popular brands in America