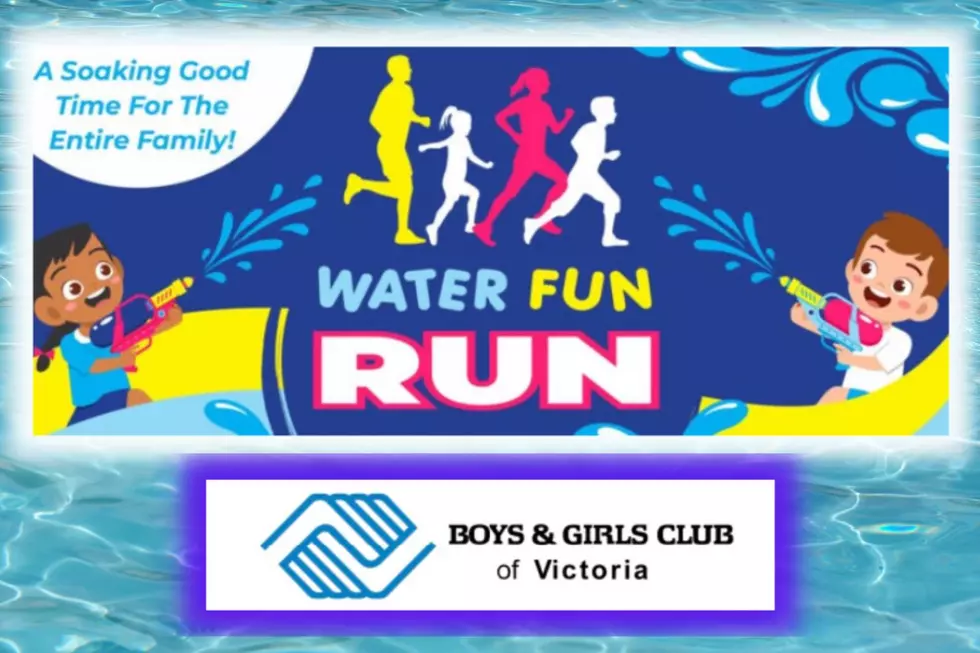 Boys and Girls Club of Victoria Water Fun Run This Saturday
BGCV/Facebook
It's the Boys and Girls Club of Victoria's Water Fun Run this Saturday and that means something fun for the whole family all for a good cause too!
You can preregister or stop by before the race at 9 am Saturday, July 30th at Riverside Park, Riverside Stadium.
And here is something just as cool as the water all participants will get to play in; the person who put this event together is a youth volunteer with a future of coaching kids ahead of her.
Madison Rather is a Junior at Texas A&M majoring in sports management. As part of the Top Gun program which she is also involved in, youth leaders are encouraged to volunteer and Madison spent the summer getting to know the Boys and Girls Club of Victoria. It didn't take long for Madison to fall in love with the program and the kids.
" I never knew how much the Boys and Girls Club was doing to not just educate the kids during the summer but to help them grow and have fun while doing it." Madison offers.
Putting together an entire 5K Walk/Run was something totally new for Madison but as she said offered recently on Townsquare Talks,  "I was like go big or go home," Madison says while smiling.
If you are looking for something your entire family can do to help support Madison and the Boys and Girls Club of Victoria, which today works with more than 550 members of the program, you've come to the right place.
You can walk, you can run, but either way, you will get wet and you will have fun!
Register here.