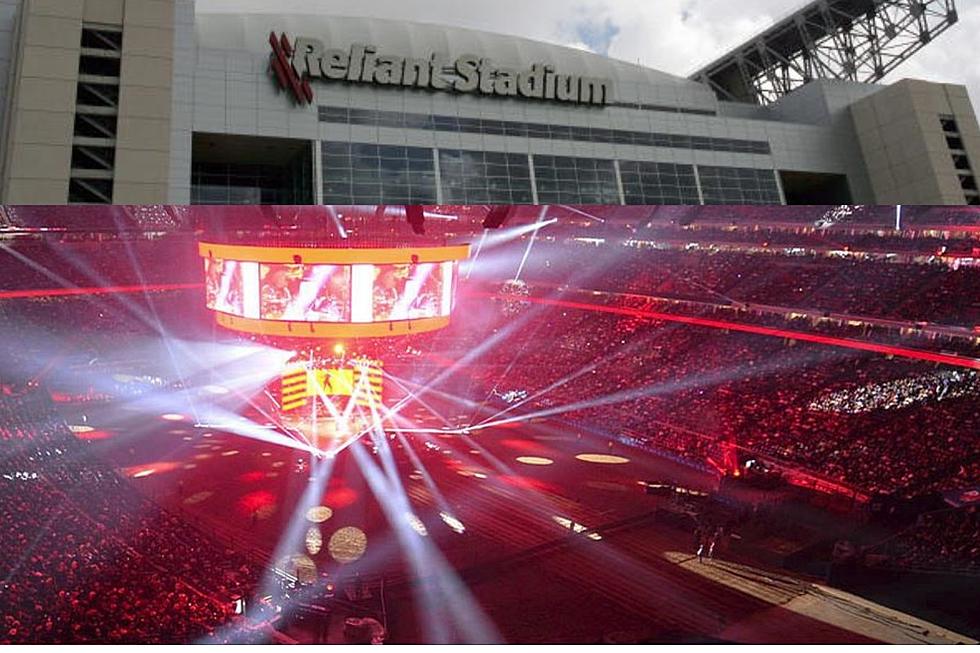 Check Out The Full Rodeo Houston Entertainment Lineup
Top: Ronald Martinez Getty images Bottom: Rodeo Houston Facebook
The Rodeo Houston Committee, as always likes to tease us by mentioning a few of the concerts ahead of the official Rodeo Houston Lineup announcement.  Early announcements had a real Texas feel at Rodeo Houston with the announcements of Cody Johnson, Parker McCollum, George Strait, and the H Town takeover with Rap day with Bun B. However the full lineup shows a very eclectic mix of musical genres including a Christian day for the first time! CHECK OUT THE FULL LINEUP BELOW.
Feb 28: Texas Country with Cody Johnson
March 1: Country with Keith Urban

March 2: Country with Tim McGraw

March 3: Christian with For King & Country

March 4: Latin Pop with Ricky Martin. It looks like we are 'Livin La Vida Loca' again.
March 5: Country with Jon Padri 
March 6: Go Tejano Day with Los Tucanes de Tijuana. Maybe someone should tell Rodeo Houston what Tejano music is.  
March 7: Country with Luke Bryan

March 8: Country with Maren Morris

March-9: Country with Kane Brown

March 10: Rock with the 80s sound of Journey

March 11: Hip Hop with Bun B's H-Town Takeover
March 12: Texas Country with Parker McCollum
March 13: Country with Dierks Bentley

March 14: Country with Sam Hunt

March 15 Pop with Gwen Stefani. How do you spell bananas?

March 16: R&B/Pop with Khalid

March 17: Country with Chris Stapleton

March 18: EDM with Marshmello

March 19: Country with Brad Paisley
March 20: Country: George Strait with special guest Ashley McBryde
individual RODEOHOUSTON tickets will go on sale to the public Thursday, Jan. 13 at rodeohouston.com. Ticket prices start at $20, plus a $4 convenience fee.
The latest RODEOHOUSTON COVID-19 protocols can be found by clicking here.
PLEASE NOTE: As of right now, masks, negative COVID tests, and/or vaccinations are not required.
Of course inside of NRG are the rodeos and concerts. Outside is the livestock show, exhibits, and the carnival.  Right now you can purchase discounted carnival tickets by clicking here. Get more information about everything Rodeo Houston by visiting their homepage. Let's Rodeo!
LOOK: 50 famous memes and what they mean
With the infinite number of memes scattered across the internet, it's hard to keep track. Just when you've grasped the meaning of one hilarious meme, it has already become old news and replaced by something equally as enigmatic. Online forums like Tumblr, Twitter, 4chan, and Reddit are responsible for a majority of meme infections, and with the constant posting and sharing, finding the source of an original meme is easier said than done. Stacker hunted through internet resources, pop culture publications, and databases like
Know Your Meme
to find 50 different memes and what they mean. While the almost self-replicating nature of these vague symbols can get exhausting, memes in their essence can also bring people closer together—as long as they have internet access.