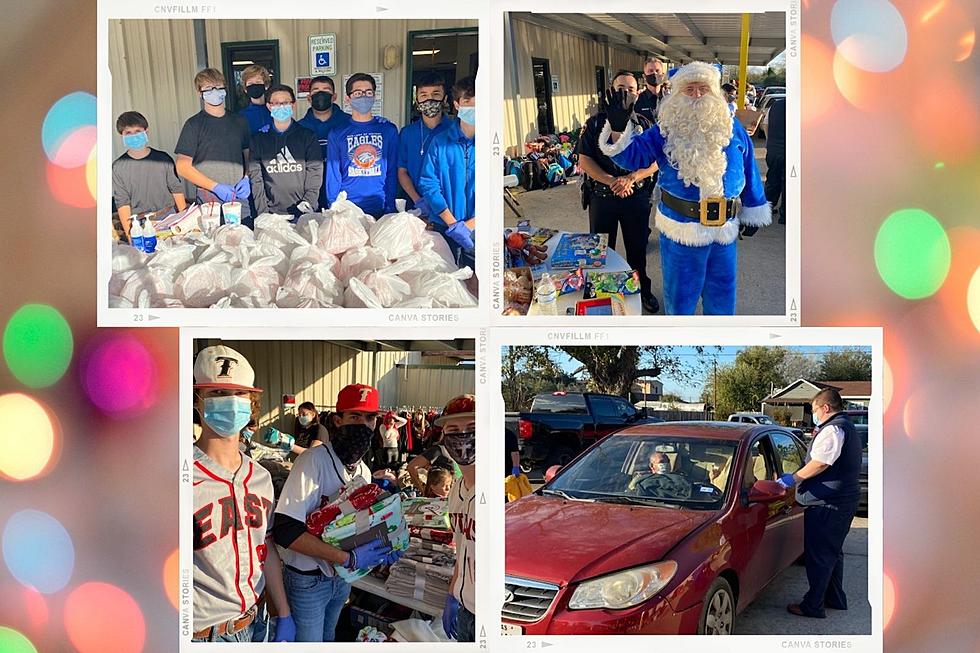 Here Is One Way to Make A Big Difference In Our Crossroads Community
TSM/MR/Canva
Tis' the season of giving and it's with giving in mind we ask our community to help us bring warmth and comfort to those that need it most.
It's the 5th Annual Christ Kitchen Christmas Dinner and Care Package Fundraiser.
It's the 5th Annual Christ Kitchen Christmas dinner and care package fundraiser on December 15th from 4:30 pm to 6 and we need your help. For the last four years, our community has banded together for those families in our community who have the most need for support by collecting essential items like soap, socks, masks, and gently used coats and blankets. You can bring those items by and say hi to us from 8 to 4:30 pm at Townsquare Media 107 North Star Drive. 
Christ's Kitchen invites you to join them, please.
"We would like to invite you or your business or team to help with our 5th annual Christmas Dinner at Christ Kitchen. This will be a drive-thru event. The people who will be coming to the dinner will have a voucher from the staff at Christ Kitchen. We will bless the guest with a hot meal, jacket, blanket, bag or stocking full of goodies. I have included a list below of items they are in need of. Our goal is to treat 250 people. Please let me know if you would like to help at the event or donate items.
We appreciate any help. No donation is too small."
Items needed include;
Beanies for their heads
Gloves
Gently used jackets, sweatshirts and blankets
Razors
Baby wipes
Paper towels
Toilet paper
Socks
Deodorant
Pillows (Gently Used)
Sleeping bags/ Gently Used Bedding
Hand sanitizer
Share the blessing of warm food and warm blankets.
Many hands make light work.
If you are looking for service hours, or just want to be another part of the giving, volunteers are always appreciated at the Christmas event and at Christ Kitchen throughout the year. Christ's Kitchen can be reached at 361.578.4233 if you are looking to volunteer or to make a donation. If you have questions about donations, you can call us at 361.573.0777 or speak to Melissa Rivera directly at 361. 571.4840
Thank you Crossroads. Thank you.
Christ Kitchen Christmas